RWA OWL: Self Editing – a four step approach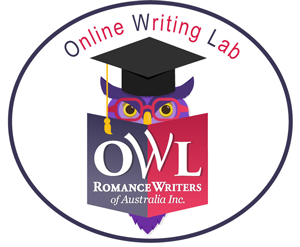 We all do it – but do we do it right?
Self editing is the key to giving your work the best possible chance in a highly competitive environment. This course outlines a four step approach to polishing your work: from big picture structural edits to the fine detail of line edits and proof reading. Make sure your plot and characters work. Tighten that saggy middle. Find your voice and your characters voices. Fine tune point of view. Avoid repetition, cliché and inconsistency.
Self editing is your best tool – but one of the hardest skills to develop.
Tips and tricks from a multi award winning author will help you find your strongest and weakest points. Crutch words, repetition and extra sparkle are all on the table in this four week course. You may even find yourself moving scenes and chapters.
Offering a logical four step approach, with exercises and feedback, this course will give you the tools you need to send your manuscript into the world and make it stand out for all the right reasons.
Each of the four topics will be a classroom/workshop video tutorial, with associated handout/s in PDF format. Each topic will also include exercises, to be submitted to the presenter for feedback as at PDF by a specified day.
The estimated time commitment is one-two hours of reviewing class materials and one-two hours of exercises each week of the four week course.
Pre-course preparation
A synopsis (max two pages, double spaced) sent to the presenter before commencement of the course. Feedback will be provided on this.
Prerequisites
Participants need to have a work in progress, not necessarily finished, to use for exercises.
Presenters Bio
Janet Gover is the author of 13 published novels. She has twice been a RuBY finalist, has won the Romantic Novel of the Year Award (UK) and several Romance Writers of America chapter awards.

She draws on her experience growing up in rural Queensland for her Australian romances. As Juliet Bell, she co-authors darker relationship novels inspired by great English classics. Discover more: www.janetgover.com
Course Dates: 3rd June to 30 June 2019
Cost: RWA-Member – $55.00 Non RWA-Member – $88.00
* Please note, there is a $0.50 Trybooking fee at checkout.
Venue: Online - RWA Moodle Platform
(Course attendees will be notified of access/login details via email from the OWL Registrar a few days prior to the start date of the course)




RWA OWL Courses
PO Box Q740




Queen Victoria Building




NSW 1230
Contact Details:




Tania Lee




OWL Registrar




owlsregistrar@romanceaustralia.com
SaveSave