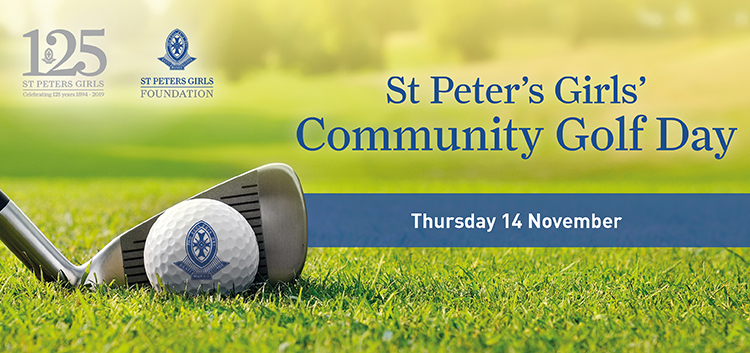 Community Golf Day
Entry Notes
If you have one, please provide us with your GA handicap when you register.
The Mt Osmond Golf Club will provide us with a daily handicap look up chart for the white and red tees in order to convert your GA handicap for the day.
For those players without GA handicaps we will automatically record the maximum daily handicap ie. 18 for men and 36 for women.
Teams consist of four players. If entering less than four players, you will be placed in a team.
Please note the Club Dress Code can be found on the Mount Osmond website: http://www.mogc.com.au
Mount Osmond Gold Club
60 Mount Osmond Road

Mount Osmond SA 5064
For all enquiries, please contact Melissa Westgate - mwestgate@stpetersgirls.sa.edu.au