Project Bucephalus Merchandise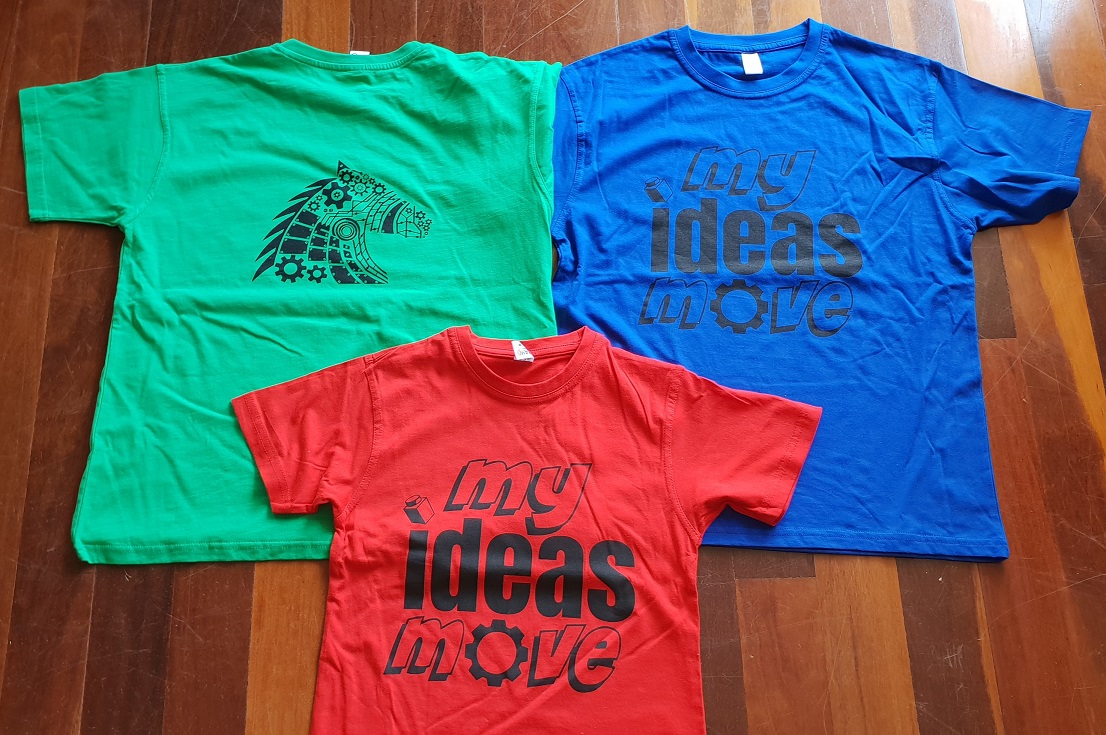 "My Ideas Move!" - anyone working with robots knows all too well that their design ideas can be mobile.
Due to popular demand (and thanks to the talents of our team parents), Project Bucephalus is experimenting with some custom t-shirts, designed for both students at our classes and general supporters - even adults can join in!
Unless otherwise notified, purchased shirts will be available for collection 1 week after the order has been placed. You will be able to collect orders from any Project Bucephalus event, or have them posted to you.
All team-related merchandise supports the Project Bucephalus robotics teams
Contact Details