A Romantic High Tea in Sydney 2019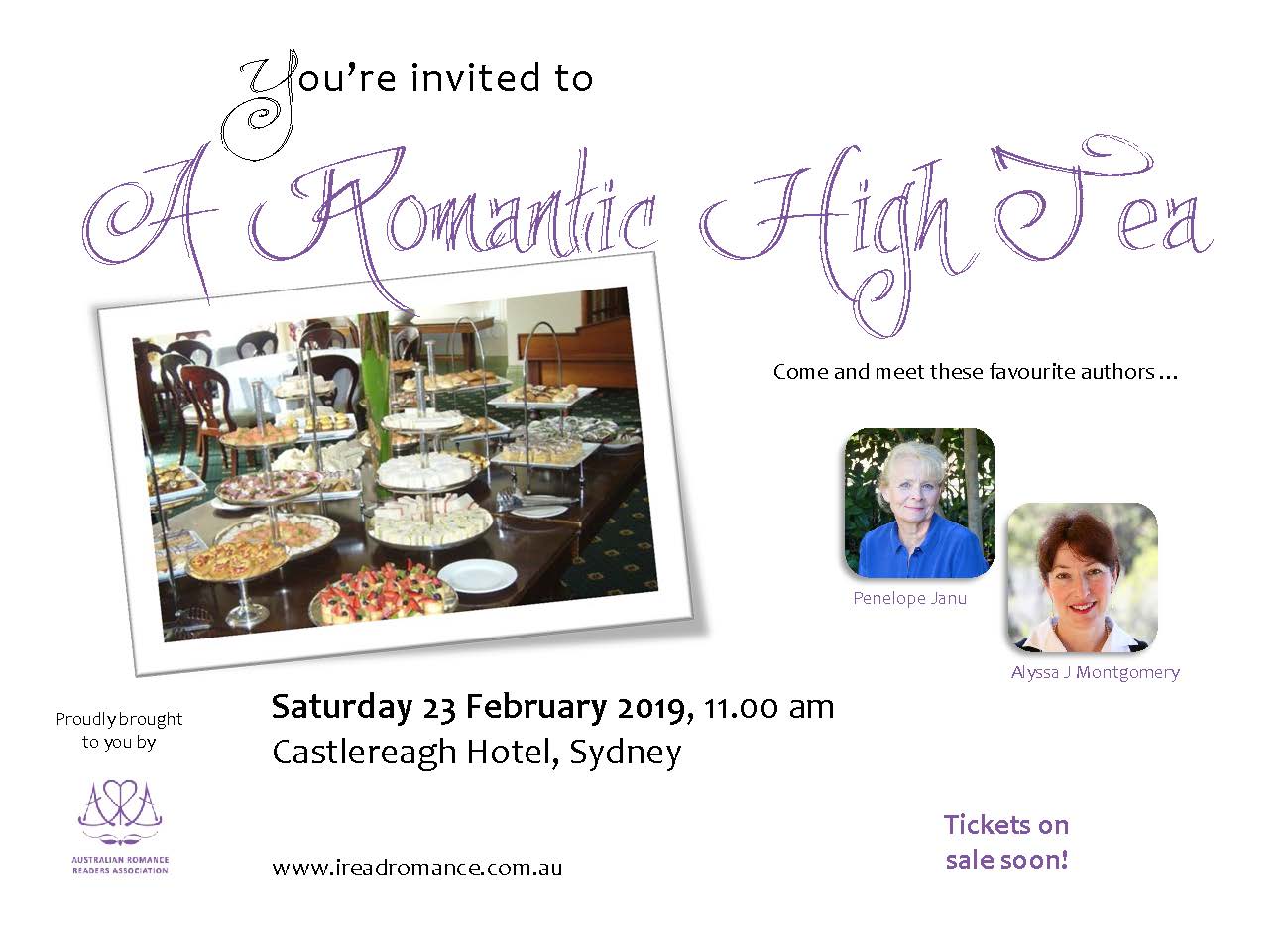 Description
High tea with a favourite romance author. Come along and meet Penelope Janu and Alyssa J Montgomery.
If you miss out on a ticket please leave your name on the waiting list. If there is sufficient demand we will add another table.
Venue
Adam Room, Castlereagh Hotel
169 Castlereagh Street
Sydney NSW 2000
Contact Details:
Debbie at arra.specialevents@gmail.com
Tickets are $55 each ($50 for ARRA members.) Members - check your email for the discount code.
A 30c fee will be added to each booking.
NOTE: you can only buy one ticket per booking.