Courage to Care Moree Exhibition 2019 (SOLD OUT)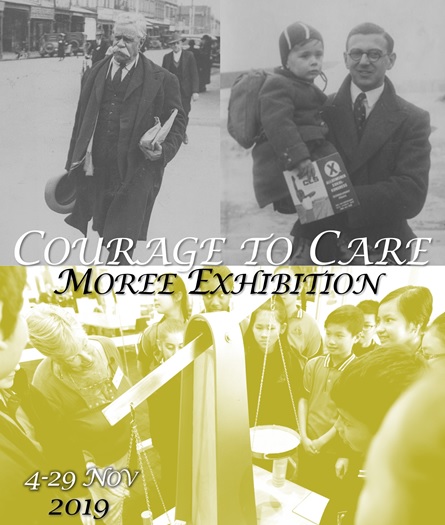 Courage to Care Travelling Exhibition is at Moree from 4-29 November 2019.
Location
Bank Art Museum Moree (Moree Plains Gallery)
25 Frome Street, Moree NSW 2400
Contact Details
NOTE: The exhibition is open to schools only from Monday to Friday (bookings required). The exhibition is open to the public on Sundays only (no bookings required).
School bookings: click the BOOK NOW button.

Members of the public may also attend the Exhibition Launch on November 7th, from 6PM to 8PM.
IMPORTANT: A limit of 60 students may attend each school session time. To book a single session, please select 1 session ticket (student totals will be requested at checkout). Once booked, the session time will be listed as "booked out." If a school has booked a session for a small number of students, a special "limited session" may become available allowing other schools to book a small group during that session time. In this case, if booking a limited session, please select the exact number of student tickets required.