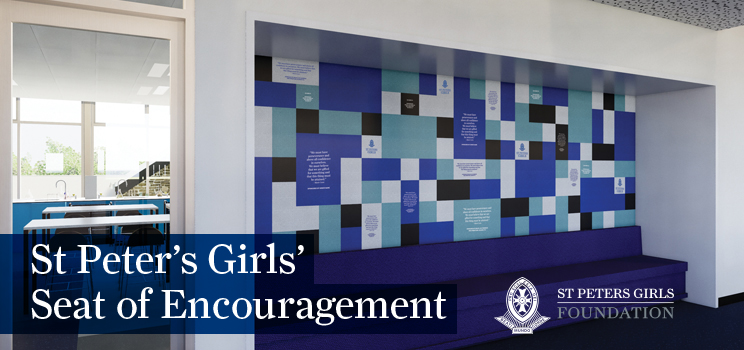 Our 'Seat of Encouragement' will be a striking feature in our
new Science Centre. Located on the second level between
the four general laboratories, the seat will be accompanied
by individual tiles, recognising donors who contribute to this
unique St Peter's Girls' Foundation campaign.
We invite current/past parents and staff, Old Scholars, friends
of the School and local businesses to purchase an expression
of encouragement to embolden and inspire our girls.
The St Peter's Girls' Foundation raises funds to advance the
School's educational, scholarship and building programs.
By purchasing a tile, you will be supporting the learners
of today and tomorrow.
St Peter's Girls' School
6 Stonyfell Road
Stonyfell SA 5066