safe steps Movie Night - Thelma & Louise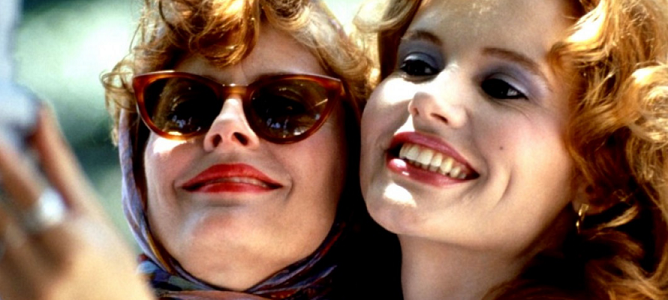 To mark International Women's Day 2019, we are hosting a special screening of the cult classic Thelma and Louise at Rooftop Cinema.
Ridley Scott's 1991 classic explores an intense friendship between two women – a little explored relationship in cinema at the time. For the first time in their lives, Thelma and Louise begin to rebel against society's constraints, leading them to embark on a complex and fraught search for empowerment.

Ticket price includes a goodie bag valued at over $100 with items generously donated by Peppermint Magazine, Aesop and Kester Black. This special occasion will feature a prize-packed raffle including jewellery from Samantha Wills and luxurious linen sheets from Bed Threads. In Victoria, 1 in 4 women will experience family violence in their lifetime. safe steps is Victoria's statewide response centre and provides information, support and accomodation for women escaping family violence. Last year, our 24/7 crisis response line responded to 104,189 calls and provided 31,725 emergency bed nights to women and children. 100% of profits from the evening will support our service.
*PLEASE NOTE, Rooftop Cinema Gift Packs and E Vouchers cannot be redeemed for this event.

FILM SYNOPSIS
Susan Sarandon and Geena Davis star as accidental outlaws on a desperate flight across the Southwest after a tragic incident at a roadside bar. With a determined detective (Harvey Keitel) on their trail, a sweet-talking hitchhiker (Brad Pitt) in their path and a string of crimes in their wake, their journey alternates between hilarious, high-speed thrill-ride and empowering personal odyssey.
date and time
Doors open at 7.45PM. Film starts at 8.30PM.
Saturday 9th March 2019
Location
Rooftop Cinema , 252 Swanston St, Melbourne VIC 3000