Fanny Bouffante in SCANDALS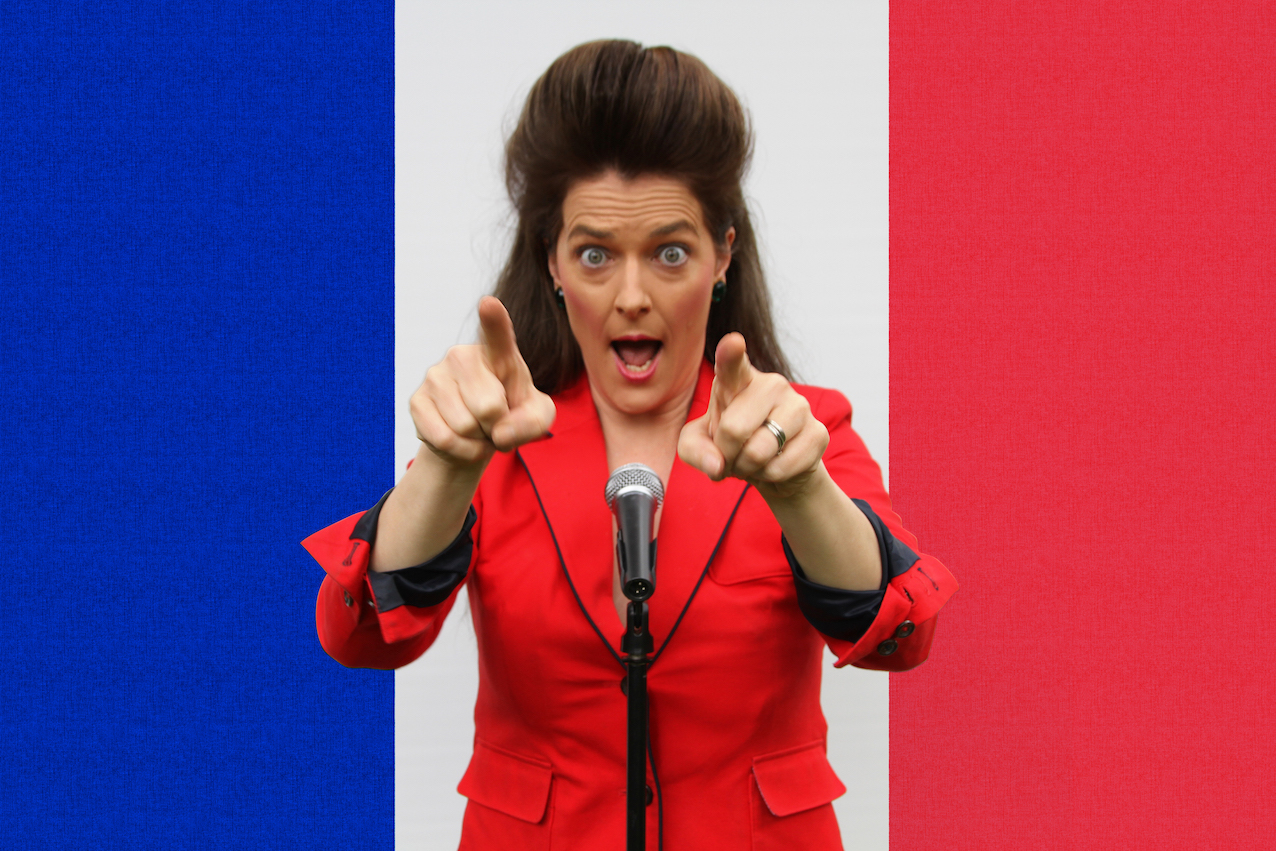 France's favourite fashion icon and TV celebrity Fanny Bouffante is back in Beechworth after her sell-out show French Women Do Everything Better. This time she is running for French President.
In her 2019 Melbourne comedy festival show Scandals, Fanny talks about her cutting-edge vision for France, her bid for the keys to the Élysée Palace and her war with evil media vultures who trump out fake news about her.
Marvel as Fanny explains her cutting-edge solutions to the immigration crisis, including changes to the citizenship test to require new applicants be able to smoke, eat foie gras and make love, all at the same time.
If you love funny, politics, sex and Roquefort cheese (at the same time) then you will love Fanny.
What the audience said about Fanny's last show:
'I randomly turned up tonight. Was hilarious. Funniest laugh I've had in a long time. Fanny is hilarious. Get yourselves along!'
'Brilliant. Hysterical. So funny.'
'Absolutely loved it. My jaws are aching from the laughter. Loved it.'
'There are some very funny moments, and some sassy and outrageous advice.' Herald Sun
Location
The Empire Hotel
10 Camp St Beechworth, VIC, 3747
Contact Details