2019 RSCM WA Choir Camp - Geraldton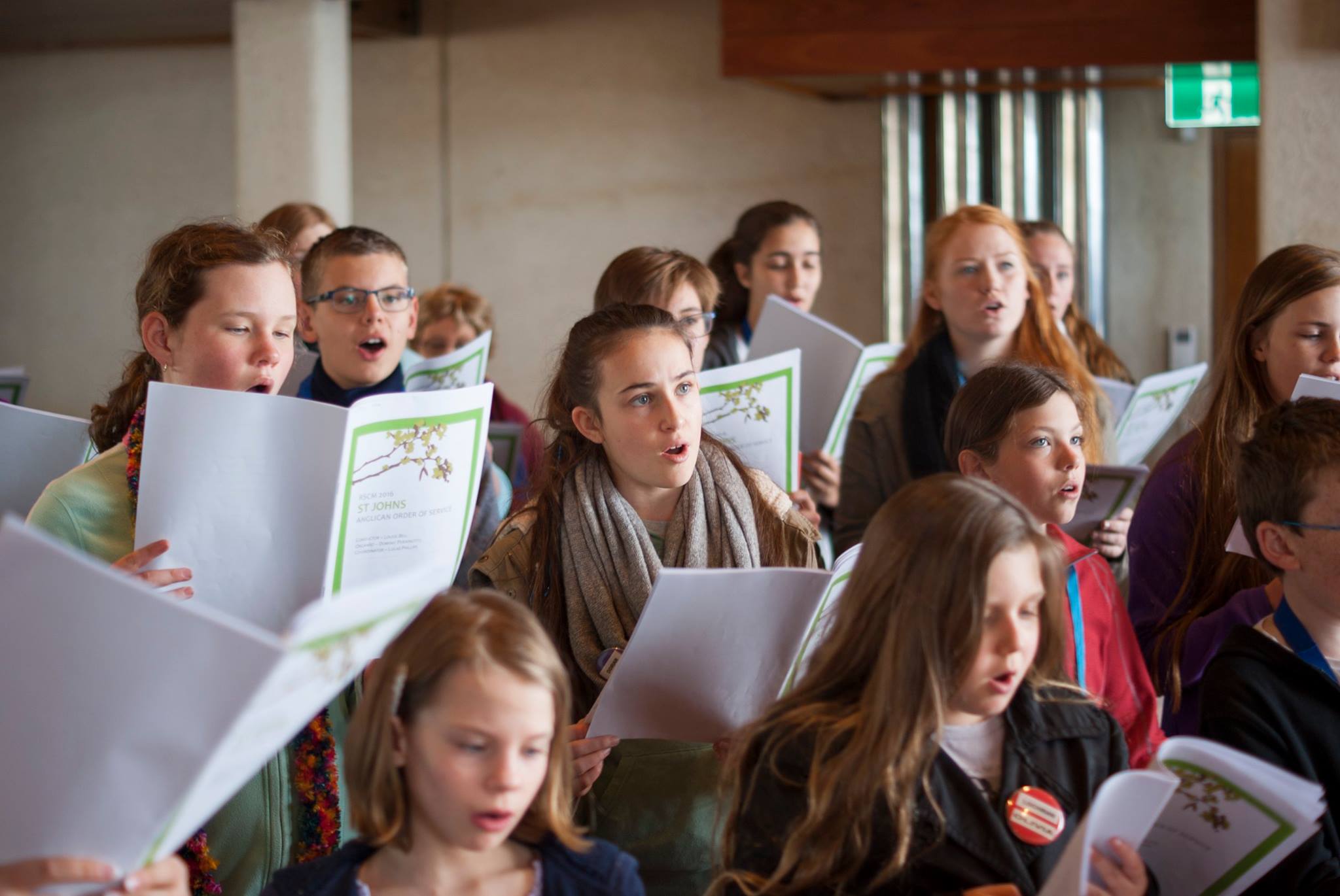 This year we're off to Geraldton during the first week of the winter school holidays, from the 9th to the 14th of July, staying at Geraldton Residential College and performing at Francis Xavier Cathedral and Holy Cross Cathedral. We only have room for 50 children so book quickly and invite your friends ages 8 to 18!
How do I get to Choir Camp?
A bus is provided to and from Perth. Those living in other towns can meet the bus in Perth, or travel directly to the camp. If you live in Geraldton, you are welcome to register as a non-residential participant, and drive to and from home each day. Some parents drive to Geraldton on the weekend and collect their children on Sunday afternoon.
What do we do on camp?
Sing! We form a 4-part choir and learn some beautiful music. Singing in a 4 part (SATB) choir is a new and exciting experience for some who may be in a primary school choir, or all boys or all girls choir. For those already in a 4-part choir, the camp offers the opportunity to meet like-minded children.
Other fun activities are offered, such as a choice between drama, sport and art, where participants hone their teamwork skills and solidify friendships.
We teach the Voice for Life training scheme (https://www.rscm.org.uk/start-learning/voice-for-life-and-singing-awards/), a musicianship course that supports the development of musical understanding and vocal skills. Medallions are presented at completion of each stage.
There is time to rest and recharge as well as time to socialise. In the evenings we have a party, movie night and games night.
Who are the staff on camp?
The conductor for the 2019 camp is Eva-Marie Perissinotto. Eva-Marie studied music at the University of Western Australia, is a singing tutor and has performed numerous operatic works and oratorios. http://www.eva-mariemiddleton.com.au/.
The organist is Dominic Perissinotto. Dominic is Organist and Director of Music at The Basillica of St Patrick, Fremantle, and is the Organist and Artistic Director at Pipe Organ Plus. Dominic has been associated with Choir Camp for almost 20 years, and has conducted several previous camps. www.pipeorganplus.com
The staff members consist of teachers, retired teachers, parents, musicians, and previous camp participants. The camp has a lovely family feel, and a high staff to student ratio means we are able to provide excellent pastoral care. Some previous participants have returned bringing their own children! It has been lovely to watch several generations of children grow up over the 45 years that the camp has been running.
What does the cost include?
The residential cost includes meals from Tuesday dinner to Sunday lunch. It includes accommodation, music, tuition, activities and outings. Participants do not need to bring any money on camp.
The non-residential cost includes all of the above, except breakfast and accommodation. Non-residential participants are expected to be dropped at the camp each day at 8.45 am and collected at approx. 9.30 pm.
Both residential and non-residential options are very convenient for working parents.
How old do I have to be to come to camp?
Participants must be between 8 and 18 years old. Children of staff members may attend – please email us to discuss if your child is under the age of 8.
If you are over 18 and are keen to attend, please contact us about being a staff member. We are keen to have new staff members who are studying or have studied singing, teaching, conducting or accompanying.
Can I bring a friend?
Yes of course! Some children come with their siblings, others bring a friend from school or choir. Others don't know anyone before they come, but leave with a whole bunch of life-long friends.
Do I need to know how to read music or have sung in a choir?
No! No singing or musical knowledge is required to come to camp. We provide tuition and support for those who have just started to sing, as well as extension for those who have advanced skills.
Can parents hear the choir?
Yes! We participate in two services, Saturday evening and Sunday morning at St Francis Xavier Cathedral and Geraldton Anglican Cathedral. Service times will be provided in due course.
I'm a music teacher. How can I let my students know about this amazing opportunity?
Please get in touch with us by email (wa.choircamp@rscmaustralia.org.au) so that we can assist you. We can post you flyers and brochures for you to hand out to your students or pin up on notice boards. We can write a blurb for school e-newsletters. You can also download the flyers and brochures and provide them electronically.
Teachers have told us that on returning from Choir Camp, they have noticed a huge improvement in participants' singing ability, knowledge of music theory and confidence. We can provide you with a list of the music sung on camp, if you're interested in repertoire suggestions for your own choir.
You may be interested in using the Voice for Life training scheme in your choir. https://www.rscm.org.uk/start-learning/voice-for-life-and-singing-awards/
Contact Details