IWCB Presents - BEST OF BRITISH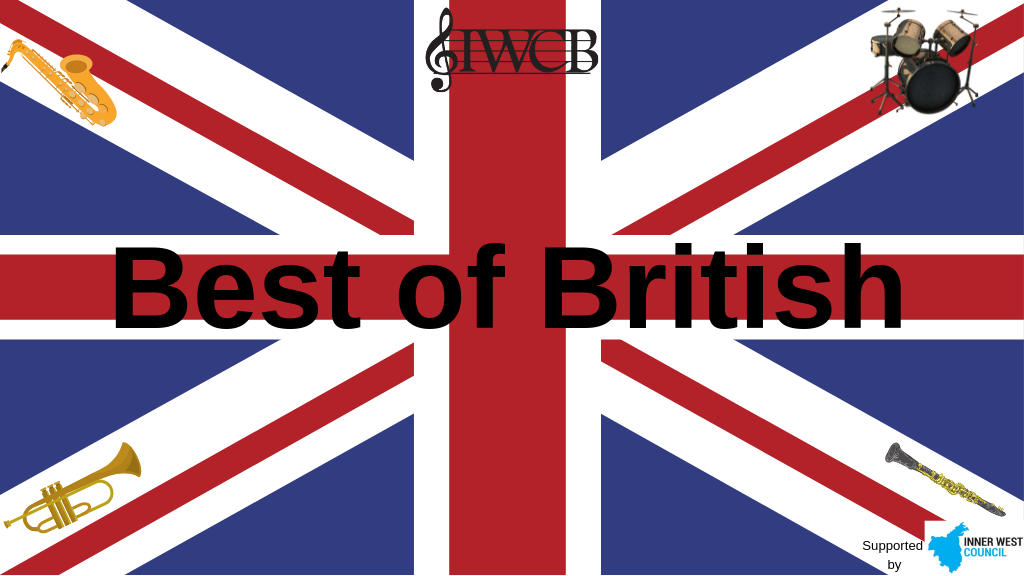 Hosted by the Inner West Community Band
Tickets: $15/Adult, $10/Concession, $5/Child.
Saturday 6th April, 4 - 6 pm
Leichhardt Town Hall
107 Norton St, Leichhardt
Guest Conductor – John Benson
IWCB gives you the best of British!
Celebrate popular British music from the classics to rock songs, with the Inner West Community Band's 'Best of British' concert on Saturday 6 April 2019.
With toe tapping tunes spanning from the James Bond theme to The Dam Busters March, to songs by popular UK bands Coldplay and WHAM, and singer Phil Collins, this concert is sure to delight. Have a classic Last Night of the Proms experience with the grand finale being Elgar's 'Pomp and Circumstance'.
Enjoy these anthemic British melodies brought to life by the 60+ musicians in the Inner West Community Band.
Location
Leichhardt Town Hall
107 Norton Street, Leichhardt NSW 2040