Highlights: Western Australia's Natural History Collections
Swans were never meant to be black; in medieval Europe unicorns had more credibility. Yet for us, the black swan exemplifies how a non-human species has come to represent a particular place and people.
By uncovering and analysing how WA's landscape, species and societies have been visualised as unique and peculiar, we explore how WA collections both at home and abroad have embodied representations of place, people and experience.
Presented by Professor Alistair Paterson, University of Western Australia.
Date: Tuesday 11 June 2019
Time: 6.30pm to 7.30pm
Venue: City of Perth Library
Cost: $15 for two people (inc. GST) Bring a friend for free!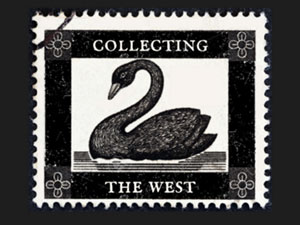 Collecting the West is a research project funded by the Australian Research Council.

Location
City of Perth Library
573 Hay Street, Perth WA 6000
All ticket sales are final, no refunds will be provided. Substitutions are accepted.
At UWA our world-leading researchers tackle global, national and regional issues to make the world a better place. Discover more about our research impact through our Research Impact Series.