The Secrets of Heart Healing - INTO ME - YOU SEE ❤️ (SOLD OUT)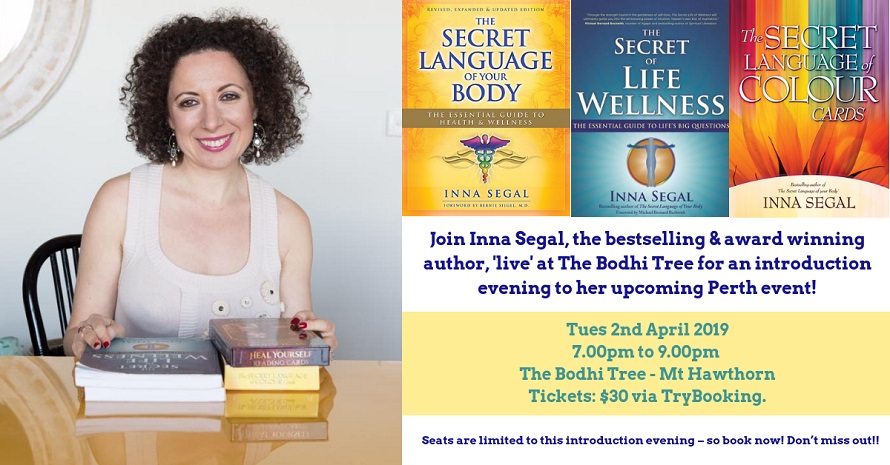 Into-Me-You-See - A 2 hr discovery of The Secrets of Heart Healing & Healing Relationships with international speaker Inna Segal & husband Ty Hungerford.
The Secrets of Healing relationships with your Self and Others. In every moment of the day and while you sleep your heart is either opening or you are experiencing some form of closure and tension in your body. Opening your heart is the greatest gift you will ever give.

Location
The Bodhi Tree
416-418 Oxford St, Shop 1, Mount Hawthorn WA 6016
Contact Details