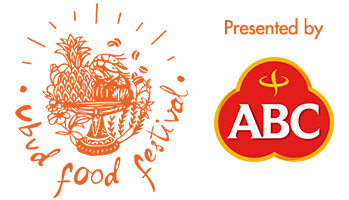 Special Event: How Spicy Do You Like It? (SOLD OUT)
Dutch-Indonesian Ben Ungermann will delve into his roots for richly-spiced dishes and desserts, each deserving of just the right drink. Former National Champion and Flair Master Imammudin has 16 years' experience behind the bar, so you can trust him when it comes to cocktails.

Price includes 4-course chefs' menu with paired cocktails.
CONTACT DETAILS:
www.ubudfoodfestival.com