SYN Awards 2019 - PROM NIGHT!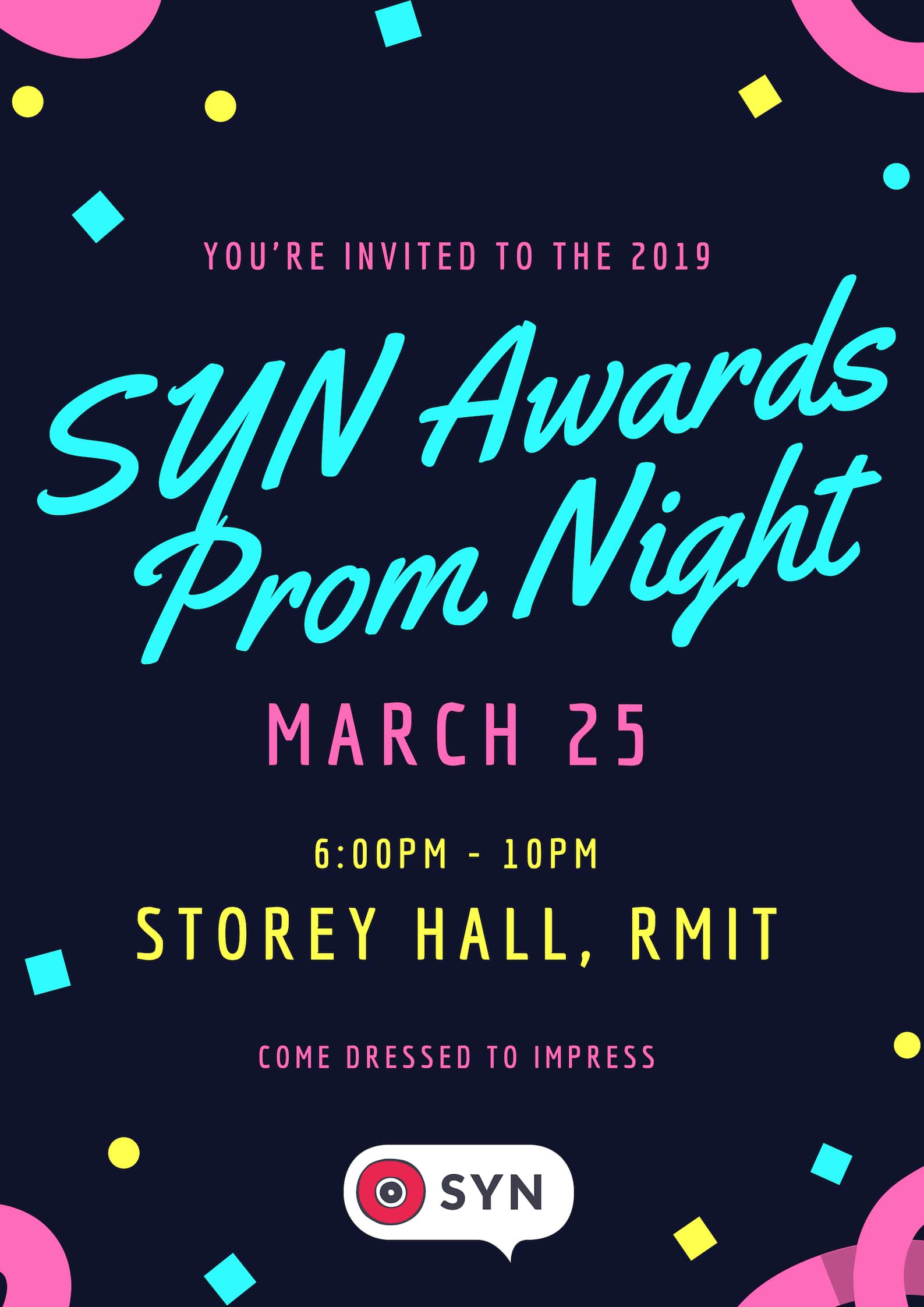 Get ready to be the belle of the ball!
The SYN Awards 2019 will praise the hard work of volunteers who contributed to making SYN great in 2018.
Come dressed to impress for the prom! Best dressed will be our Prom King and Queen.
Nominations to be announced on February 27.
Location
March 25, 6:00pm-10pm
Storey Hall - Green Brain Room: Building 16, 336–348 Swanston St, Melbourne VIC 3000
Contact Details
Molly George - Pathways Manager
pathways@syn.org.au
Media Collective RMIT: Building 12, Level 3, Room 97, 402 Swanston Street, Melbourne VIC 3000