ACA Insight - Business Foundations for Architecture - Part 1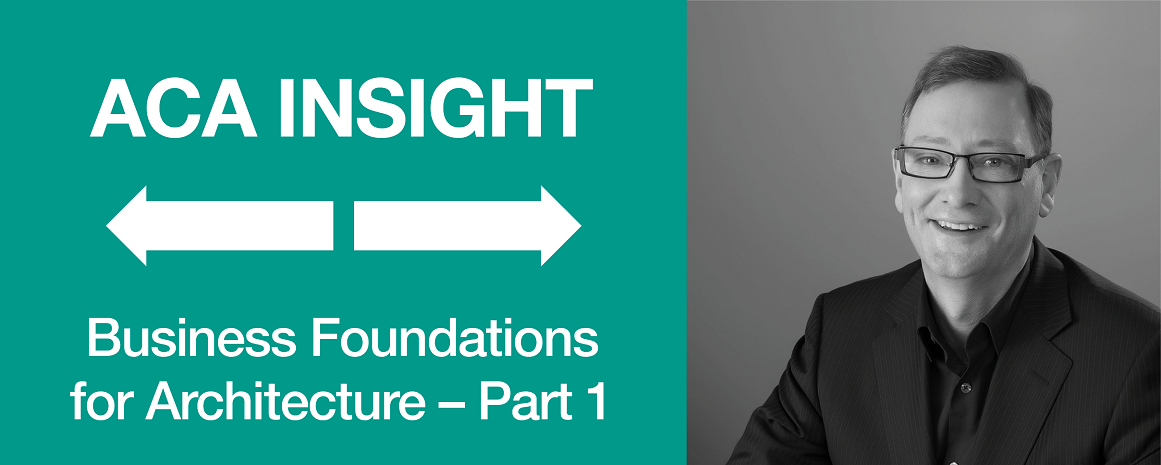 Servicing clients and delivering projects are key to the success of an architectural practice, but attentive, ongoing practice management is equally important. Unfortunately, many architects neglect the sometimes complex day to day running of the business to focus on the more enticing aspects of architecture.
By popular demand, we have brought Rob Peake back to ACA Insight with an updated presentation of his very successful "Business of Architecture" series originally delivered to our audience in 2015. Over this two-part webinar series, Rob will share the 10 principles required to build a successful, sustainable architectural practice. Rob will unpack and explain the complexities of business management, focusing on the main elements that make up an architectural business – people, strategy, business and financial management, brand, systems and delivery. Other areas of investigation will include risk management, marketing and communications and the all-important succession planning.
Our speaker, Robert Peake, is Director of Management for Design. He develops and implements financial and business management strategies, drawing on an extensive background in management consulting across a variety of industries, including banking and finance, manufacturing, entertainment, retail and design.
Robert has specialist expertise in strategic direction, financial management production and operations, performance management and industrial law.
WHEN
Wednesday 27 March 2019
12.30pm registration for 1 – 2pm AEDT
(WA 10am-11am, NT 11.30am-12.30pm, Qld 12-1pm, SA 12.30-1.30pm, ACT, NSW, Tas & Vic 1-2pm)
WHERE
If unable to attend the live webinar, recording purchase is also available.
CONTACT
For more information see the ACA website or contact Katherine Ygosse
M: 0413 520 548