CONNECT - A DANCE EVENT FOR BOYS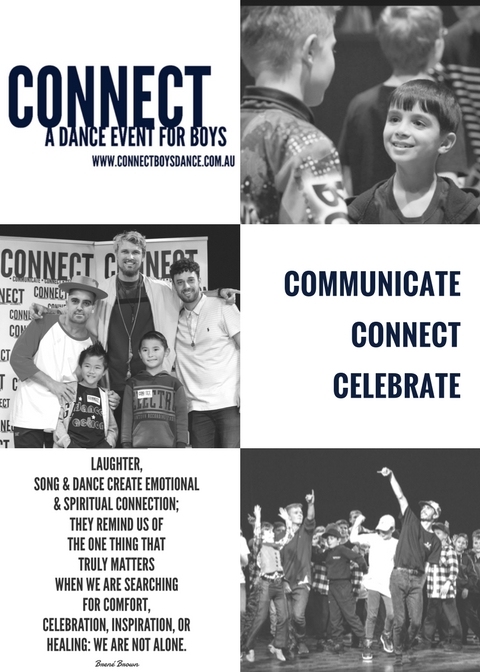 CONNECT is a unique event designed to bring together male dance students, their families, male dancers, dance teachers, dance studio owners, and potential male students.
Our 2019 event includes 2 extra hours of fellowship and fun, including divided junior and senior workshops and demonstrations of different dance genres.
The CONNECT event includes welcome, warm up, 2 fantastic workshops, fun activities, freestyle session, Q&A, demonstrations & discussions from 11am to 3:30pm, & CELEBRATE showcase of male dance performances from 4:30pm to 6:30pm.