The Mikado - North Sydney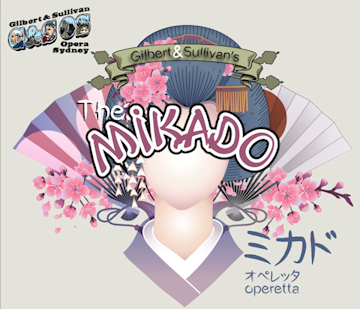 Presented by Gilbert & Sullivan Opera Sydney, this modern production features a dynamic cast sure to delight. Full of colour, movement and spectacular singing this production will thrill fans of both music theatre and Gilbert & Sullivan. North Sydney performances are accompanied by the superb, 25-piece Gilbert & Sullivan Opera Sydney Orchestra.
Opening on Friday 4 October 2019 for a limited season only.
GOOD SEATS STILL AVAILABLE AT THE DOOR FOR TODAY'S PERFORMANCE AT 2PM.
Full casting and further information can be found on our website.
Ticket Prices
Adult $45
Concessions $39
Child $25
Family Ticket $110 - 2Ad2Ch or 1Ad3Ch

Group of 10+ $40pp
Group of 20+ $35pp
Venue
Smith Auditorium Lyric Theatre
Shore School
Blue Street
North Sydney, NSW 2060
Contact Details:
info@gsosydney.com.au
Cast List and specific cast performance times
​​The Mikado of Japan Tobias Page
Nanki-Poo (His son, disguised) Jareth Norman
Ko-Ko (Lord High Executioner of Titipu) Dean Sinclair
Pooh-Bah (Lord High Everything Else) Joshua Knight
Pish-Tush (A Noble Lord) Andrew Pennycuick*
Yum-Yum (A Ward of Ko-Ko) Anne-Louise Harris*
Pitti-Sing (Her sister) Johanna Knoechel (Performs on 5/10, 11/10 & 13/10)
​ / Lesley Braithwaite (Performs on 4/10, 6/10 & 12/10)
Peep-Bo (Her other sister) Oksana Popova*
Katisha (An Elderly Lady of the Mikado's court) Megan Chalmers

*Understudies
Laura Wachsmann (Yum-Yum)(Performs on 11/10)
Bridget Wood (Peep-Bo)(Performs on 6/10)
Nick Whiley (Pish-Tush)(Performs on 11/10)