Join Us - 2019 Norths Rugby Social Membership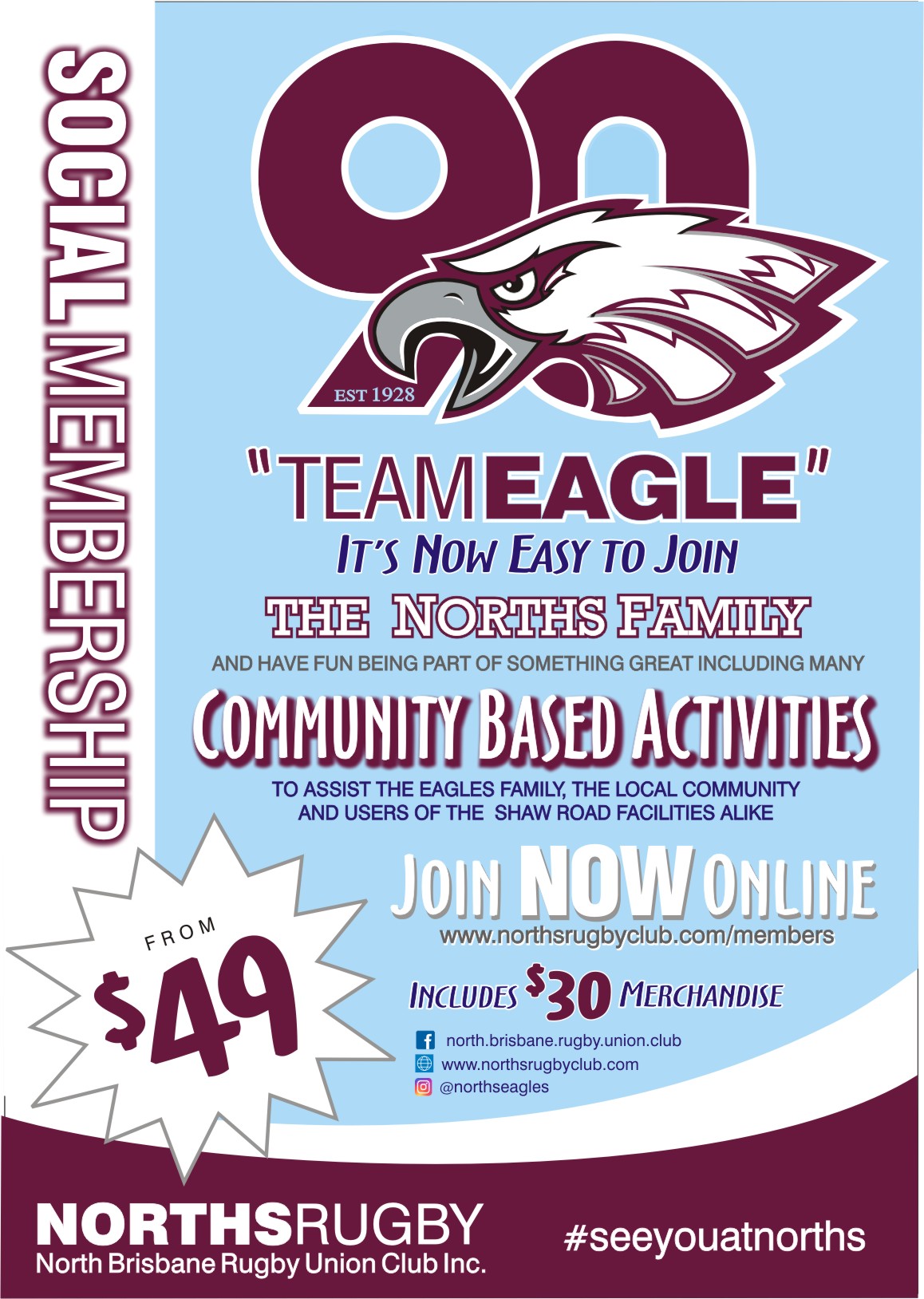 LocatioN
Norths Rugby Union Club
150 Shaw Road, Wavell Heights, Brisbane Qld 4012
Terms and conditions of membership
1. Membership period is from date of purchase until 31/12/2019.
2. Member merchandise to be collected from Norths Rugby, 150 Shaw Rd, Wooloowin (optional postage delivery +$10).
3. Norths Rugby Social Members are constitutional Affiliate Members of NBRUC Inc. (No AGM voting rights).
4. By completing this purchase I agree to acceptance and adhere to the Social Member Code of Conduct (BELOW);

A) I will always model Norths Rugby Club values to within the club and to the wider community in an effort to continue to develop and grow Norths Rugby Club.
B) I will respect the rights, dignity and worth of all people involved in the Norths Rugby Club or competing clubs or facility users regardless of their gender, cultural background or ability.

C) I will not use social media to post material that is negative, offensive, obscene, defamatory, threatening, harassing, bullying, discriminatory, hateful, racist, sexist, or otherwise unlawful way which may be likely to bring the Club, its players, members or supporters into disrepute.
D) I will support and follow the directives of Norths Management Committee members when requested.
NON-ADHERENCE TO THE CODE OF CONDUCT WILL INVALIDATE YOUR MEMBERSHIP.