Caroline Magerl Workshop - Write Links

Description
Find out about Caroline Magerl's process for illustrating. There will be practical demonstrations.
View examples of roughs from Maya and Cat. The session will cover:
How to go about initial sketches, to establish an overall style.
Designing spreads and considering options for page layout.
How to go from black and white concept drawings to colour.
Even if you are not an illustrator, you will have a chance to create and we will supply the materials. However if you are an illustrator and prefer to bring your own equipment, we will be using watercolour paper, brush size 10 or bigger, a small selection of basic colours, such as blue, red, yellow and an HB pencil and eraser.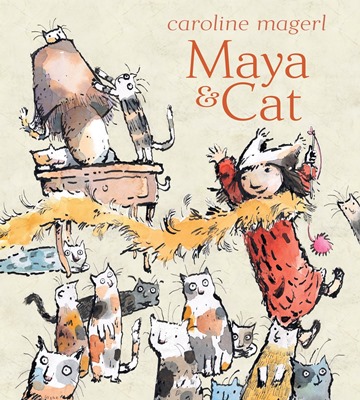 Caroline Magerl is a Sunshine Coast based picture book author/illustrator. Her previous works have been awarded the 2001Crichton for new illustrators (Aus) and A Bank Street College of Education 2017 "Best Children's Books of the Year" (USA).

Her latest book Maya and Cat was released by Walker Books Australia in Aug 2018 and will also be published by Walker Books UK in Feb 2019 and Candlewick Press USA in May 2019. It is on the CBCA Notable list for 2019.

Original illustrations from Maya and Cat will be exhibited during an international launch at The Chris Beetles Gallery St James London where Caroline's work is permanently represented.
The workshop runs from 12:30 - 2:00 pm and will be followed by the Write Links meeting and critiquing. The workshop is $15 for Book Links members and $25 for non-members. Bookings are essential as these workshops normally sell out.
Venue
Room 1B, State Library of Queensland
Cultural Precinct
Stanley Place
South Brisbane, Qld 4101
Contact Details:
Jenny Stubbs info@booklinks.org.au 0409 266 786