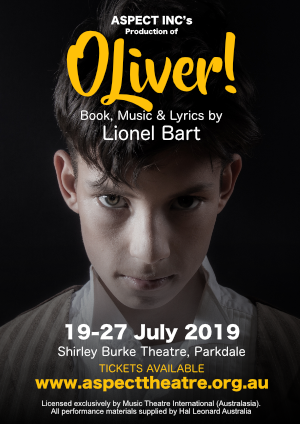 Aspect Inc is thrilled to present our 22nd annual production - OLIVER!
Our not-for-profit company is proud to deliver outstanding musical theatre performances to our local community, and offer opportunities for amateur performers to get involved and have some fun!
Bringing Charles Dickens' beloved novel to life, Lionel Bart's Oliver! takes audiences on a wild adventure through Victorian England. Join young,orphaned Oliver Twist as he navigates the London's underworld of theft and violence, searching for a home, a family, and - most importantly - for love.
Performances held at Shirley Burke Theatre - Parkdale.
Get directions