The Ocelots (Ireland) play The Gallery Gigs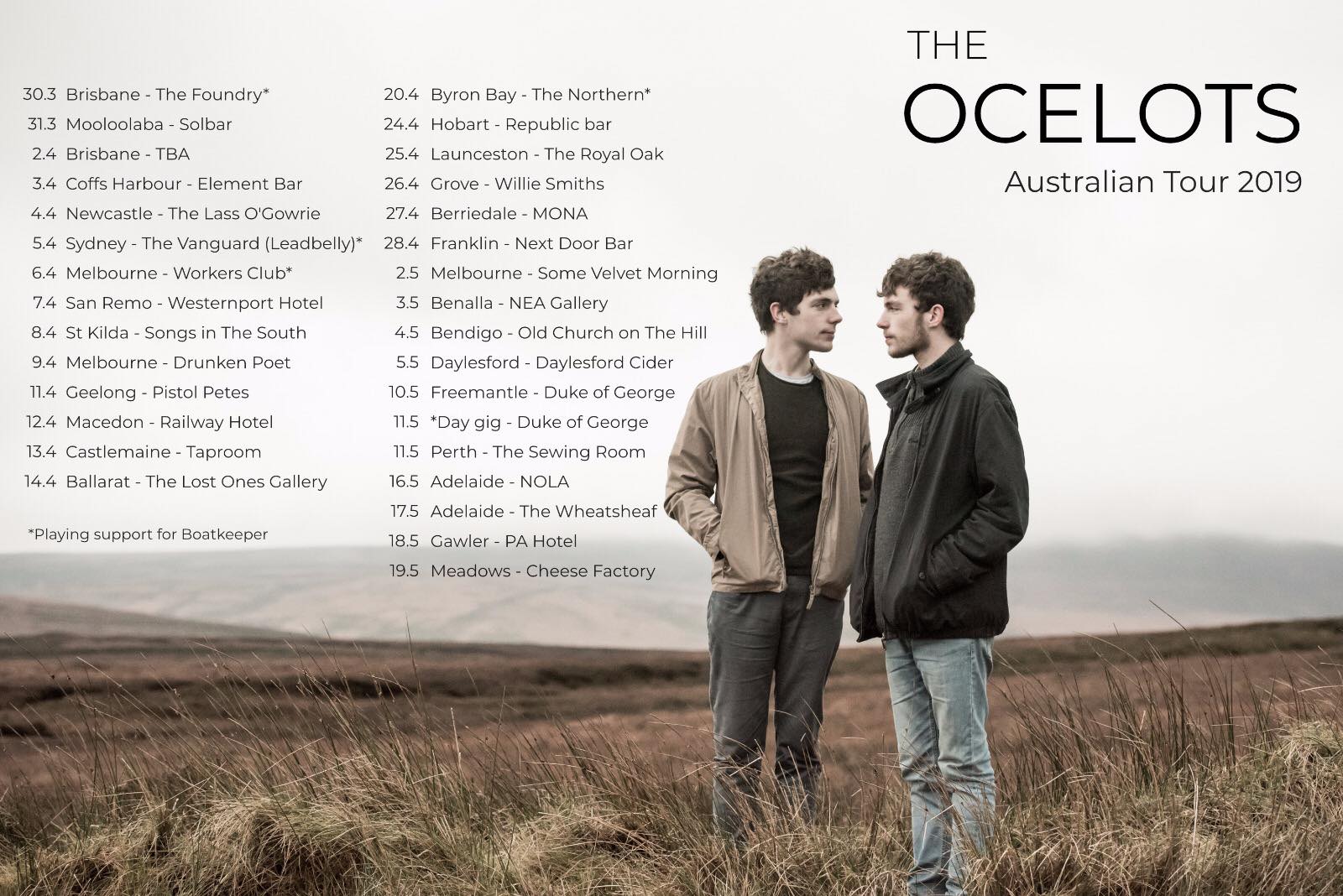 Situated in Wexford Ireland, 20 year old twins Brandon and Ashley combine to create The Ocelots. This debut tour of Australia will include their new material as well as showcasing the first single of the forthcoming EP.

They have crafted their songwriting and musical experience together to produce a forceful blend of rich harmonies and bare, raw acoustic folk. Their music perfectly embodies the breezy effortlessness of early Bob Dylan, and Simon & Garfunkel.
Location
North East Artisans
122-124 Bridge St East, Benalla VIC 3672
Contact Details