4-Day Winter School - THEOLOGY OF THE BODY- Level 1
The Human Person: Male and Female He Created Them
When: Monday 15 - Thursday 18 July 2019
Time: 9.00am - 4.00pm each day
Cost: $440.00 - includes Course, Meals and Accomodation
or $280.00 - includes Course and Meals
Venue: Mt. Schoenstatt Spirituality Centre 230 Fairlight Road Mulgoa NSW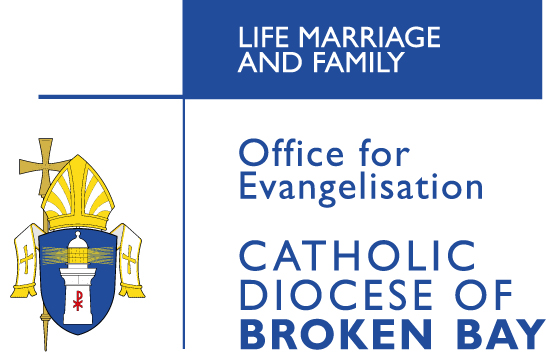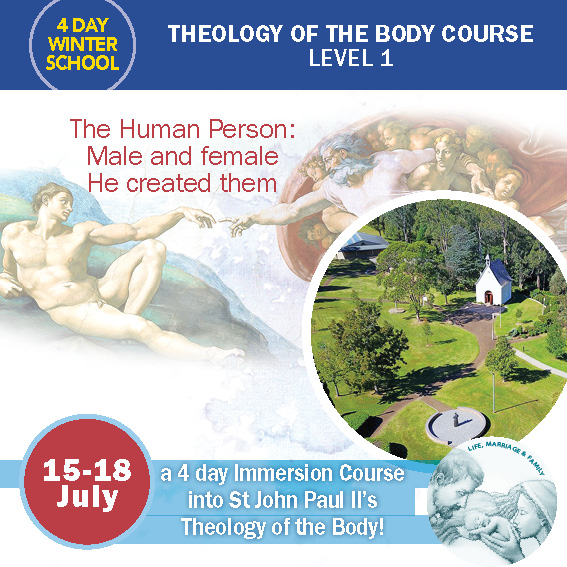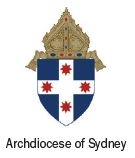 Course context:
Society is, increasingly, posing 'hard' questions with regards to the 'essence' and fundamental understanding of the human person. It is essential that key formation opportunities are provided for those working in the area of human formation and education which puts forward the beautiful vision of human identity and sexuality as is proposed in the mind and teaching of tthe Catholic Church.This integral vision or, "adequate anthropology", of the human person is articulated masterfully through Saint John Paul II's 'Theology of the Body - Man and Woman He Created Them'.
Course aims:
- For course participants to take up at a personal level, the opportunity to be formed 'in depth' in this critical area of human formation by international expert and teacher of Saint John Paul II's Theology of the Body, Katrina J. Zeno MTS. Katrina has over 25 years of grounded experience in making this "adequate anthopology" practical and accessible to any number of individulals, organisations and educational institutions. (see her CV below). She has a depth of experience in developing and implementing programs which breaks open this holistic vision of the human person at identified levels of need and has done so across the United States as well as other countries the world over. This is her first time to visit and facilitate a course at this level in Australia.
- For this particular cohort of course participants to become well-formed 'leaders of the future' who can articulate an integral vision of the human person as witnessed to through Catholic teaching and culture and in as many currents of society as they are collectively involved in.
- To provide the Theology of the Body (TOB) Level 1 Immersion Course as a readily aligned professional development for teachers of the Studies in Catholic Thought (SCT) Syllabus with a specific focus on Year 11 Course Content - The Human Person. A document has been developed and is available which highlights key areas of alignment between TOB Level 1 content and SCT Year 11 course Objectives and Outcomes.
- To provide a foundational impetus to positively influence, in the longer term, culture and cultural groups specifically through diocesan agencies such as universities, schools, parishes, as well as social and family networks.
Course Description:
A four-day Theology of the Body intensive course facilitated by Katrina J. Zeno MTS at Mt. Schoenstatt Spirituality Centre 15-18 July 9.00am - 4.00pm daily. Accomodation and all meals are included in the $440.00 course cost.
The course will be run within a semi-retreat environment where there is an opportunity for both a 'head' and 'heart' encounter.
The event is a collaborative effort between the Catholic Diocese of Broken Bay and the Archdiocese of Sydney.
Course Facilitator:
Katrina J. Zeno MTS is the Coordinator of the Saint John Paul II Resource Centre in the Diocese of Phoenix Arizona and the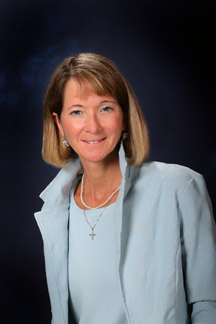 author of several books including 'The Body reveals God' and 'Every Woman's Journey'. Katrina co-founded 'Women of the Third Millennium' and is a renowned international speaker on Saint John Paul II's Theology of the Body. Katrina has a clear, engaging and contemporary style with which she explains the Church's integrated vision of the human person to all manner of individuals and groups within the greater sphere of academic, diocesen, parish, and school life.
Curriculum Vitae for Katrina J. Zeno, MTS
Educational Background:
Master's in Theological Studies, The Pontifical John Paul II Institute, Washington, DC, specializing in marriage and family. May 2014, Magna Cum Laude.

Bachelor of Arts in Theology, minor in Mental Health and Human Services, Franciscan University of Steubenville, Summa Cum Laude, 1986. Senior Theology Award Recipient.
Professional Background:
Coordinator,

John Paul II Resource Center for Theology of the Body and Culture, Diocese of Phoenix, Arizona (www.tobcenter.org), 2006­­­-present.

Author

of Discovering the Feminine Genius: Every Woman's Journey (2010) (also published in Polish and Slovak); The Body Reveals God: A Guided Study of John Paul II's Theology of the Body (2008); and When Life Doesn't Go Your Way (2009) (also published in Slovak, Lithuanian, and Czeck).

Adjunct professor of theology

, Franciscan University of Steubenville (Steubenville, OH); University of Mary (Phoenix, AZ); Kino Catechetical Institute (Phoenix, AZ); Institute of Catholic Studies (Phoenix, AZ)

Theology of the Body Speaker Trainer and Diocesan/Parish Consultant

in which I help dioceses, parishes, schools, and organizations train speakers and teachers on the theology of the body and its application to various areas of the faith and daily life.

Freelance writer

on Catholic spirituality for national Catholic publications with over 50 articles published. Contributing author to four additional books.

Editor

of a theology of the body pamphlet series by Ascension Press, of which I am also the author of two pamphlets on cohabitation and femininity. Editor of Rocked by God with Fr. Dave Pivonka.

Co-foundress

of Women of the Third Millennium, an organization that promotes the dignity, vocation, and mission of women and men through retreats and talks. I have spoken throughout the USA and Canada, and in Rome, Austria, Slovakia, Switzerland, England, Guatemala, and Trinidad, West Indies.

Public speaker

on Catholic spirituality and the thought of Pope John Paul II, especially his Theology of the Body and its application to catechetics, the new evangelization, and various aspects of the faith. I also speak on marriage, the Eucharist, the genius of women, masculinity, Mary, the single life, prayer, passing on the faith, contemporary moral issues, and chastity formation.

TV and Video: Co-host

for EWTN (Eternal Word Television Network) of a 13-part series on Pope John Paul II's "Theology of the Body." Host for Catholic Familyland Network Television's 13-part series on "The Genius of Women" and the sole presenter of a 13-part series entitled "Theology of the Body Scuba Dive." A number of my talks as well as excerpts from talks can be viewed on YouTube by searching on my name (Katrina Zeno), including a 7-part series in both English and Spanish on theology of the body.
Note: The information collected on this site is handled in accordance with the Catholic Diocese of Broken Bay's Privacy Policy available on the website at
www.bbcatholic.org.au.