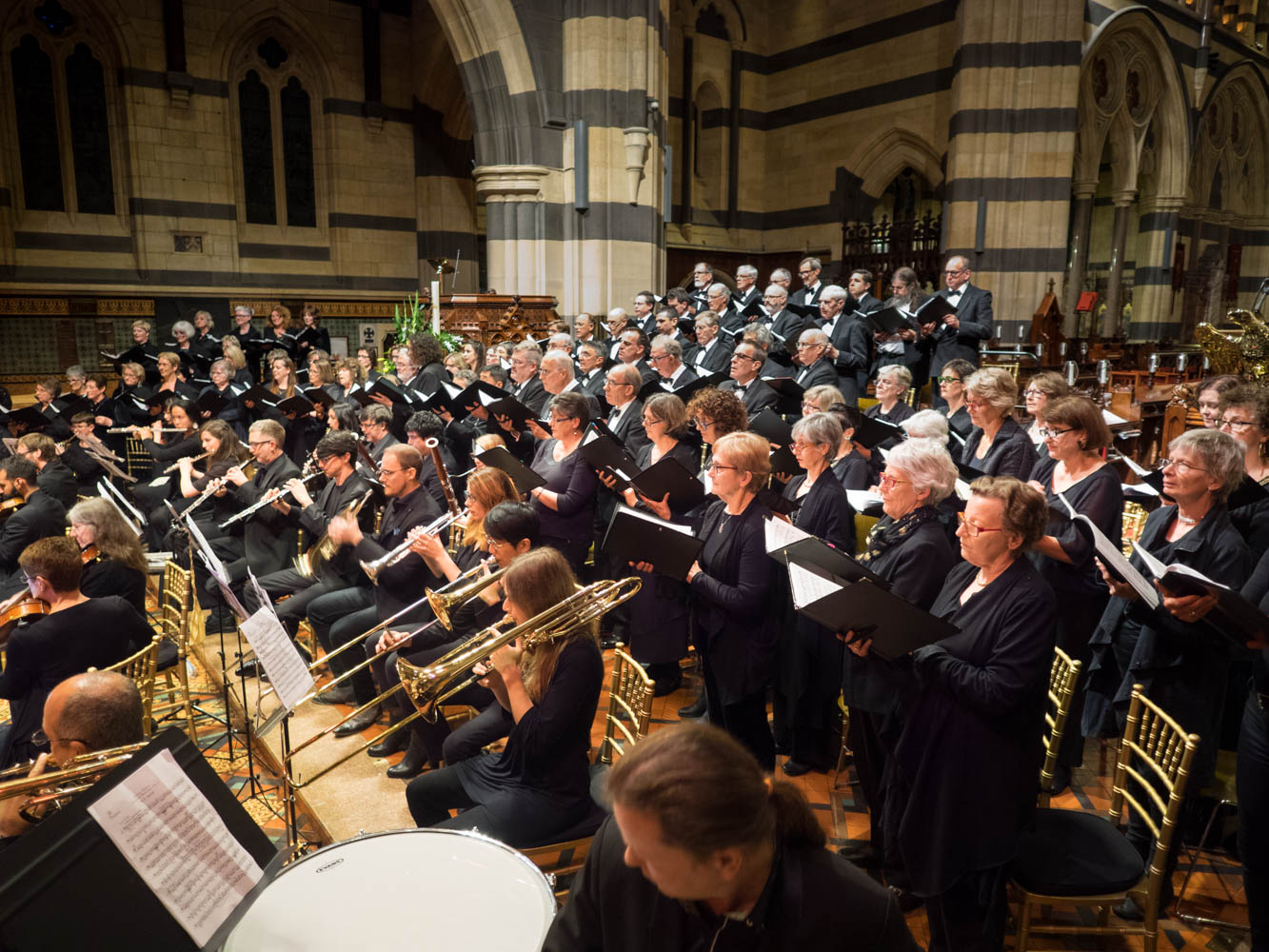 Dear Music Lovers,
Victoria Chorale's December 8th Gloria Concert is sold out.
If you would like to add your name to our distribution list to make sure you receive info about upcoming concerts, you can click on 'Waiting List' and provide your details.
This way you can become amongst the first of those able to book for our very exciting concert on May 16, 2020, a sizzling semi-staged production of Carmen at the Melbourne Recital Centre- details below. Put it in your diary now!
Best regards,
Victoria Chorale
Victoria Chorale
Art of Sound Orchestra
Mario Dobernig Conductor
What better way to celebrate the spirit of Christmas than with Victoria Chorale singing marvellous Christmas Music?
Vivaldi's brilliant Gloria
Saint-Saëns exuberant Gloria from his Christmas Oratorio
A joyous selection of 5 favourite traditional carols
Five beautiful Australian carols by William James
The choir's Christmas concerts are renowned for their charm, distinctiveness, and energetic audience singing of carols led by dynamic conductor Mario Dobernig!
Terrific soloists Michelle Clark(soprano) and Olivia Federow-Yemm (mezzo-soprano) join us for this concert.
Venue and Date
7.30pm Saturday 7 December
Collins St Baptist Church, 174 Collins St, Melbourne
PLEASE NOTE - There are 12 steps at the entrance to Collins St Baptist Church. If you will need to enter an alternative way, please contact us before the day of the concert on 9525 0072.
Contact Details:
Pauline Watson 9525 0072.
victoriachorale@gmail.com