ANATS Victoria are proud to present a weekend workshop
The Art and Craft of Story Telling - David Sisco
Location
Wyselaskie Auditorium
29 College Crescent, Parkville VIC 3052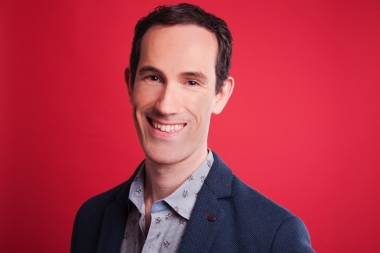 A Weekend of Music Theatre and Art Song with David Sisco from New York. The weekend will include presentations, interactive workshops and master classes for singers (students and professionals) and voice teachers.
Saturday 22 June - Interpretation of Art Song repertoire (any language)
Sunday 23 June - Music Theatre repertoire
This event is fully catered.
David tells participants what to expect from this fabulous weekend. Click here for a VIDEO
ANATAS VICTORIA is really excited that David Sisco from New York sent us a message about his visit this month. 22 June will be a day of ART SONG and 23 June will be filled with exploring MUSIC THEATRE. Come join in for some insights and updates into the ART OF STORY TELLING CLICK HERE FOR A VIDEO FROM DAVID
David Sisco is a multi-faceted performer, award winning composer and sought-after teacher. He's currently collaborating with book writer/lyricist Tom Gualtieri on two musicals: Falling to Earth, and I'm Afraid, You're Afraid: 448 Things to Fear And Why. More about David at his website www.davidsisco.com. David has served on several Universities's voice faculties, maintains a private studio in New York and travels the word to lecture and lead masterclasses with a focus on art song and musical theatre. With business partner Laura Josepher, David runs contemporarymusicaltheatre.com, a resource that helps teachers, students and professionals find well-written, largely self-published contemporary musical theatre songs. He serves on the artistic board for Encores! Off-Center at City Center (Jeanine Tesori, Artistic Director).
The Master Classes will focus on Art Song (any language) and Music Theater repertoire and are open to singers of all levels. If you are interested in participating, please send
a short paragraph about your singing background and ambitions
your date preference (Saturday 22nd June or Sunday 23rd June) to anatsvic@gmail.com
Bookings can be made for both days as well as your choice of either day
Contact Details
Wyselaskie Auditorium
29 College Crescent, Parkville, VIC 3052