Sarah Davis - Masterclass - Sunday SAB19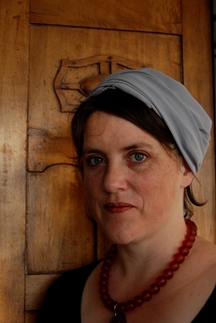 Sarah Davis
StoryArts Brisbane presents Sarah Davis 'Illustration Toolbox': An intensive day designed to give you the essential tools for illustration; beginning with a shared prompt, participants will work individually to create a finished illustration and in the process will learn how to brainstorm and develop a concept, design a character, and explore basic principles of form, colour, line, composition and personal style.
Cost: $60 - $90
Time: 10:00am - 4:00pm
What to bring: Sarah suggest you bring your favourite sketchbooks and drawing implements that would be great - pencils/ ink etc. And something on which to take notes.
Sarah Davis is a multiple award-winning illustrator, and art director for Walker Books Australia. She won the CBCA Crichton Illustration Award for her first picture book, Mending Lucille, in 2009, and since then has gone on to illustrate more than 40 titles, in a range of styles and genres. She has an Honours degree in literature, and her love of language and narrative underpins her illustration work. She works across a range of media and with each project she experiments with new ways to construct visual narratives. Sarah works with many major publishing houses and commercial clients across Australia, New Zealand, the USA and the UK. An experienced presenter with a teaching background, she regularly speaks at schools, festivals and universities throughout Australia and internationally. Sarah is also proud to be an ambassador for Room to Read, and the Illustrator Coordinator for the Society of Children's Book Writers and Illustrators (Australia East/NZ). She is represented by the Gallt Zacker Agency in the USA.
This program is supported by the Queensland Government through Arts Queensland.
Venue
State Library of Queensland
Cultural Precinct
Stanley Place
South Brisbane, Qld 4101
Contact Details:
Jenny Stubbs info@booklinks.org.au 0409 266 786