WIRED OPEN LABS 2019: PAPER FOLDING

The wired lab welcomes Caroline Candusso from Papel (paper)
as part of the wired open labs workshop series 2019

Set in a beautifully designed paper installation this three hour workshop will teach participants the art of paper folding.

In this 3 hour workshop you will learn:

The basics of paper folding the PAPEL (PAPER) way, to create beautiful, tangible outcomes;
Gain an appreciation for fine and handmade paper;

How to master the art of flower folds in a beautifully presented paper environment designed by Caroline, la mamá.
Who Should Attend?
Introductory class, suitable for beginners.
What You'll Get
Each participant will take home their own folded lotus flower, two lavender stems, and a PAPEL (PAPER) handmade kit.
Participants will also be provided with a yummy home-made snack and/or fruit platter, and refreshments including water, organic teas and French press coffee.
What To Bring?
All materials provided.
DATE & TIME
Saturday 14 September, 2019
12:00pm - 3:00pm
Location
Jugiong Memorial Hall
299 Riverside Drive
Jugiong NSW 2726
cOST
$175 per ticket (GST inc)
12 places available
CREATIVE KIDS - NSW GOVT $100 VOUCHERS
The Wired Lab is a registered provider of the NSW Government 'Creative Kids' Program, which entitles parents and carers of young people (18 years and under) to a $100 voucher towards creative activities. These vouchers will be active from 1st January 2019, and one voucher per child is available on an annual basis.
Most of our workshops are accessible to mature teens or children accompanied by an adult.
Parents and guardians of participants under 18 should contact us directly before enrolling.
To claim your voucher the parent/guardian needs to establish a Service NSW account and apply for a Creative Kids Voucher
Once your voucher is issued contact us to reserve your child's place in a workshop.
Please provide the child's full name, date of birth and the voucher number.
If the workshop place is more than $100, we will invoice you for the balance of the fee.
ACCESSIBILITY
This venue is wheelchair accessible.
The Wired Open Labs workshops are presented in a range of venues where varying access needs can be met.
We have endeavoured to make our workshops as accessible as possible.
Please contact us with any other specific access needs before purchasing a ticket to ensure we meet your requirements.
'STAY & PLAY' PARTNERSHIP WITH THE SIR GEORGE JUGIONG - 10% DISCOUNT
The Sir George recently built an artisan bakery and luxury accommodation units within their historic stables precinct. Both are testament to respecting our heritage while incorporating the new. Upon registering a booking in July for a workshop based in Jugiong, The Wired Lab will email you a 'stay and play' 10% discount code valid until the end of the month, which you can use to book accommodation at The Sir George.
Contact Details
Anna Schoo | The Wired Lab | anna@wiredlab.org
---------------
ABOUT PAPEL (PAPER)
Artisan flora and fauna all made by hand.
A boy and his Mamá.
PAPEL (PAPER) is about taking one little boy's love of paper and folding to craft something new –something spectacular… something that sparks wonder and amazement. "PAPEL" means PAPER in Spanish. The name is a nod to our Latin American roots.
We predominantly work with fine and handmade paper. We also collaborate with graphic designers and printers when creating branded installations for corporate events.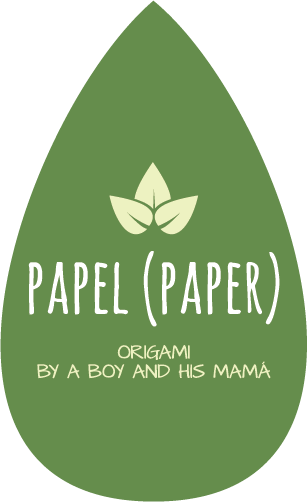 ---------------
With thanks to our partners at the Harden Murrumburrah Arts Council (HMAC).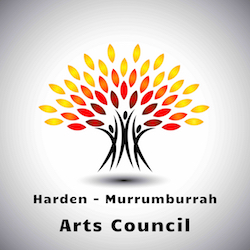 This project is assisted by the Australian Government through the Australia Council, its arts funding and advisory body.

The Wired Lab is supported by the NSW Government through Create NSW.