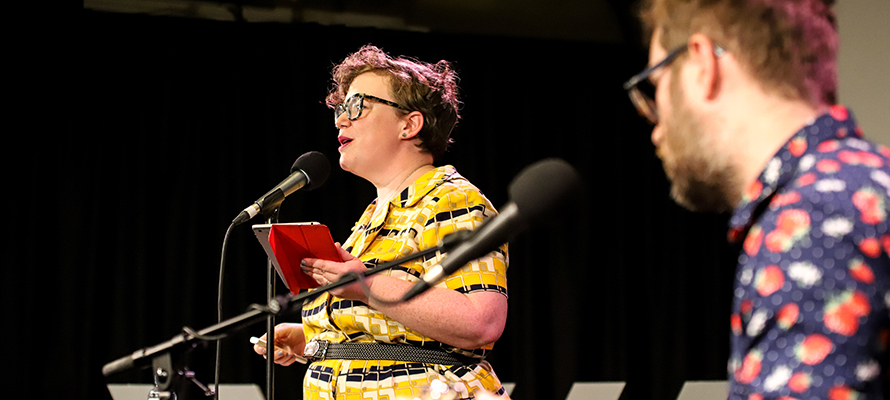 Award-winning British podcast The Allusionist is a logophile's dream. Ever heard of Toki Pona ('the smallest language in the world') or indefinite hyperbolic numerals ('zillions, jillions or squillions')? Have you questioned Western yogic deployments of 'namaste', or wondered about the best opening lines on dating apps? Producer and host Helen Zaltzman is here for you. Co-host of indie podcast Answer Me This! since 2007, Zaltzman created The Allusionist in 2015. In each episode, she rumbles with language with infectious verve and a generous helping of pop culture. In 2019, Zaltzman brings her witty, effortlessly informative show to the stage, with musical support from Martin Austwick. Join her for a fascinating and irreverent adventure into the world we make with words.
Location
Epson Lumen Room
109 Edward Street, Brisbane QLD 4000
Prices
General Admission $25 + booking fee.
Concession $20 + booking fee
Warnings
Rated PG, suitable for patrons aged 12+. The performance may contain swearing or offensive language and adult themes.
Duration
Approximately 70 minutes. No intermission.
Contact Details