Doing by Amy Sole (SOLD OUT)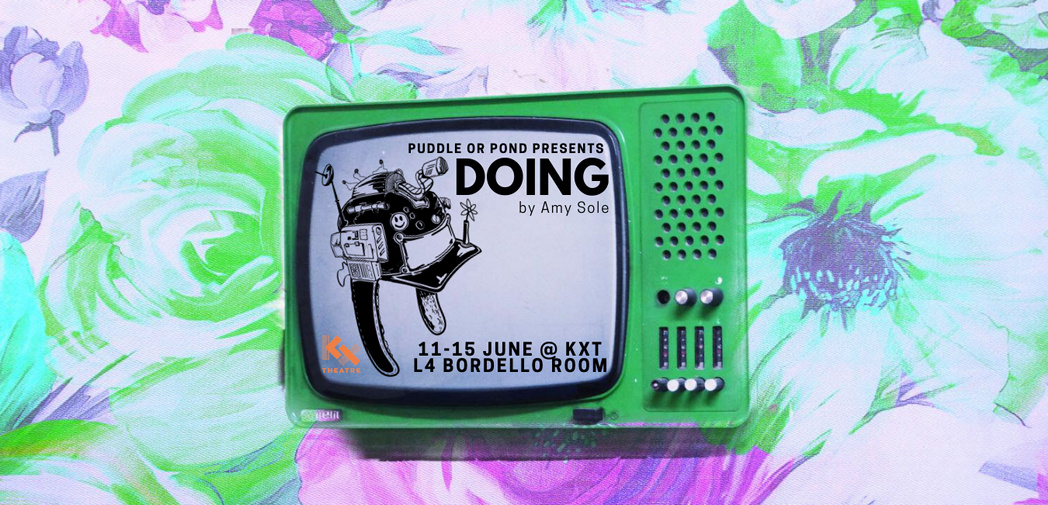 Produced by Puddle or Pond in association with KXT

"Doing" is an exciting new work that is currently in development. Written by our very own Amy Sole, who is a new voice in the independent theatre scene. This brand new work is now ready to have its first audience and we would love you to be a part of the process as we present this work as a part of the KXT PopUpstairs program.
Directed By Amy Sole
Featuring Mathilde Anglade, Amy Victoria Brooks, Alex Francis, Jordy Fulcher, Phoebe Grainer, Cameron Hutt, Nicole Pingon, Michaela Savina, Davey Seagle, Cassie Smith, Nicole Wineberg and with Lex Marinos being frank (excluding Saturday)
Venue Specifics
The bar on level 4 will open 30 minutes prior to each performance. Please take the elevator directly to level 4 to collect tickets and purchase drinks.
Note there is a lockout policy in place at KXT. Latecomers will not be able to enter during the performance.
Location
The Bordello Room, Kings Cross Theatre (KXT)
Level 4, Kings Cross Hotel, 244-248 William St, Potts Point NSW 2011
Contact Details
EXTRA INFOrmation
Disabled access is available. Please enter on the ground floor and take the elevator to level 4. Contact the bar staff on the ground floor if assistance is required.
Warning: This play addresses themes of isolation, existentialism, sexualisation, mental illness and death.