____________________________________________________________________________________________________________________________
Much more than a spiritual vacation, Living Tantra is an opportunity for rapid transformation in your relationship with Yourself, your Beloved and with Spirit. Designed to move you closer to the most authentic Self you can be, this retreat helps you integrate Tantra into all aspects of the human experience, with each day dedicated to working with one of the 7 chakras.
Combining Tantric teachings and practices, ceremony, exercises and yoga, you will be skilfully guided into clearing blockages around safety, sexuality, power, relationships, self-expression, intuition & awareness, to empower you to live in a state of openness, certainty and joy long after you leave this Balinese Tantric Paradise!
Whilst spiritual traditions have generally aimed to achieve God-realization through transcending the physical world, Living Tantra is based on the understanding that every experience we have in this human life is an invitation to meet, realize and embrace our own Divinity. You will be shown the path to INNER Union; the realisation that all you are seeking – love, safety, connection, happiness, desire and confidence – is within you, so that OUTER Union with a beloved is all the richer.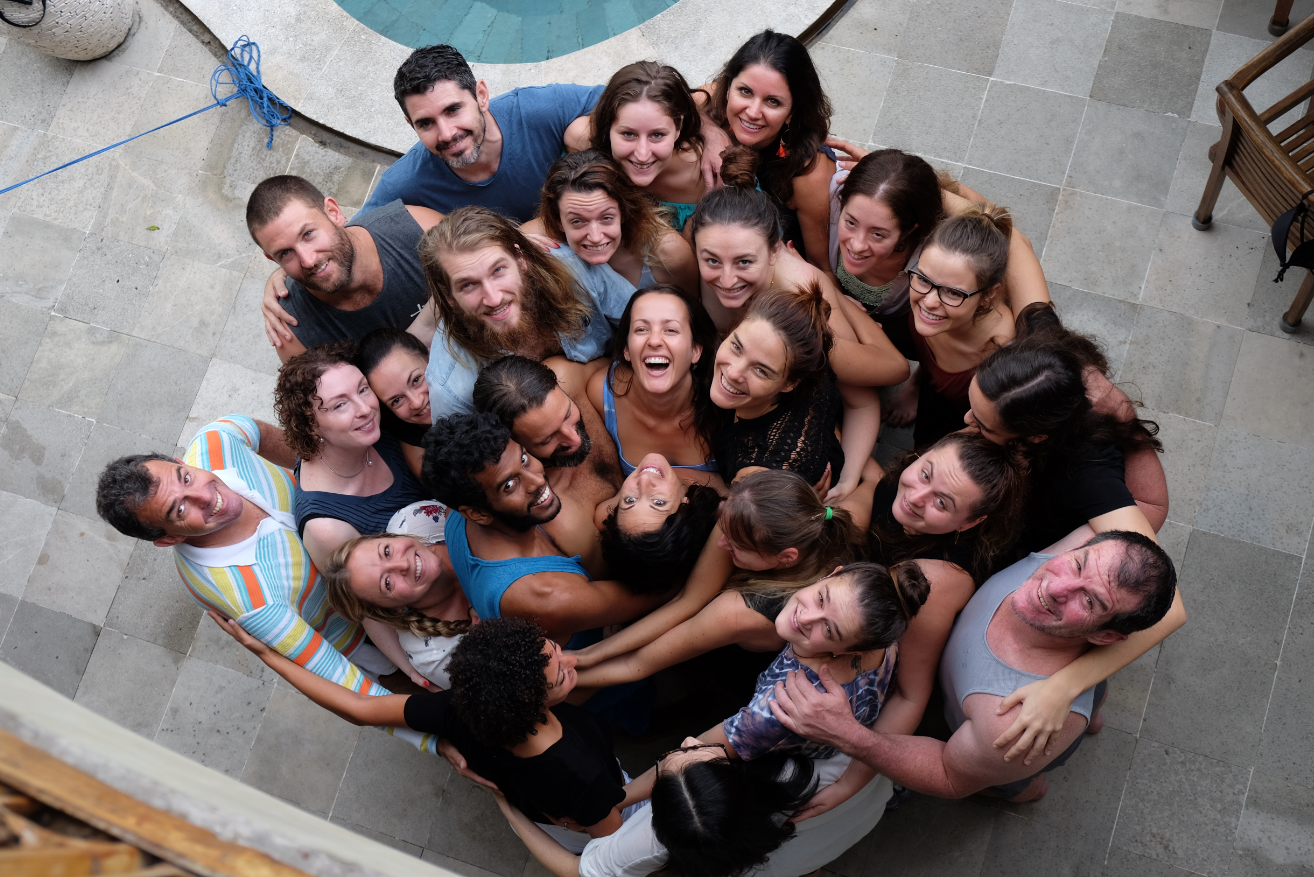 ________________________________________________________________________________________________
WHAT YOU CAN EXPECT:
Life Tantra: cultivate your inner masculine and feminine energies to create inner union, rather than depending on the external world as your source for pleasure or avoidance of pain
Sacred Sexuality: awaken your energetic and sexual body, release old sexual patterning, embrace an enlivened pleasure state. Learn tools for greater intimacy in and out of the bedroom
Ignite Your Power: access unconscious emotional & psychological blocks that sabotage your life and transform them into power. Own your self-worth
Relationship Tantra: learn inner Union so that outer Union with a beloved can be experienced. Make your relationship with your own inner feminine & masculine a priority so your relationships reflect two whole beings coming together in celebration
Mastery & Purpose: access your pure potential and unique essence as an individual. Open your self-expression to bring your purpose into the world powerfully
Mystical Awakening: blend your worldly and spiritual life harmoniously and synergistically by awakening to the support available from invisible realms
Awake in the Dream: embody Shamanic principles of transformation so life no longer becomes a distraction, but rather a present moment experience of being alive in the fullest possible way
Integration: leave this retreat with love, freedom, power and ease embodied, so you can take this in to your everyday life. Access a framework for regular self-practice to maintain your transformation
Certificate of Completion for 'Level 1 – Eliyah Training: Tantric Philosophy & Practices'
* LIVING TANTRA MANUAL: contains detailed teachings of each day of the retreat, embodiment practices to use at home, plus practical tips and advice on how to integrate the concepts and transformation experienced throughout the week into everyday life. In this way Living Tantra isn't just a retreat you attend but becomes a new way of life.
NOTE ON CERTIFICATION: The Living Tantra Retreat is a pre-requisite for our Practitioner Training Certification. The Living Tantra Retreat gives each individual the knowledge, experience and embodiment of what it is to live Tantra throughout every part of the human experience. This is vital for anyone wanting to practice Tantra in their own life and wanting to share it with others.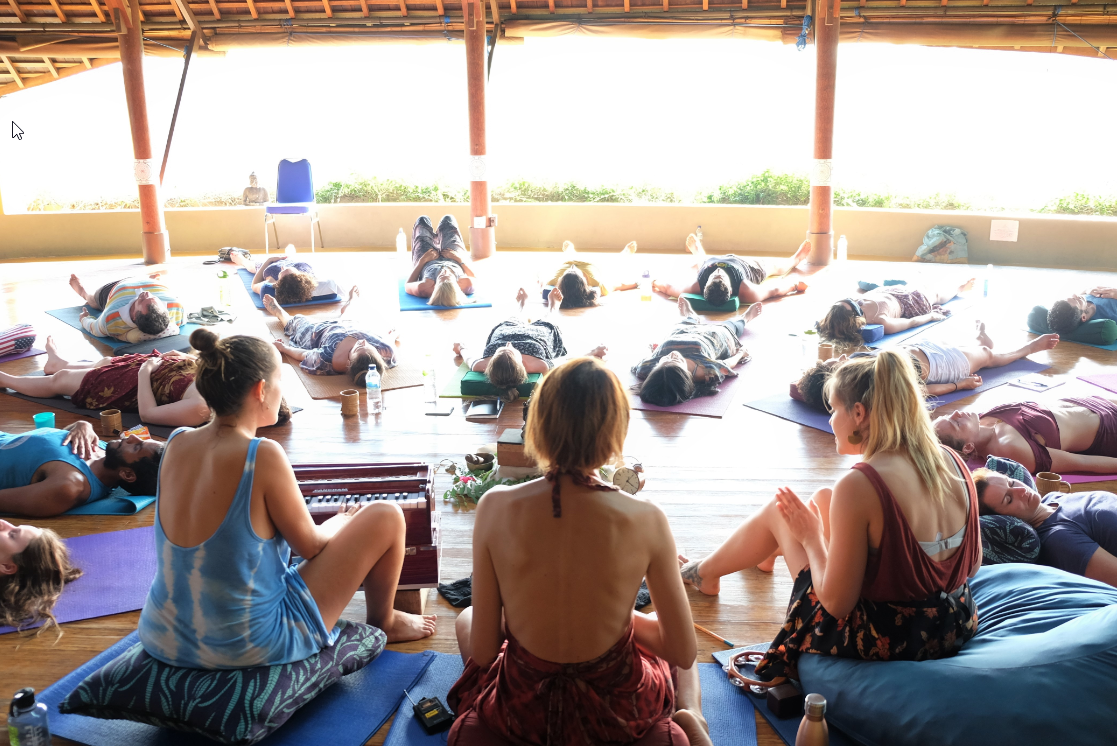 WHO THIS RETREAT IS FOR:
This retreat is for the complete beginner and experienced Tantrik alike. We welcome Men and Women, individuals and partners in any form of relationship. It doesn't matter your age or what stage in life you are at. What does matter is that you have an authentic yearning to open your heart to new possibilities, take self-responsibility and to choose love over fear. To anyone who deeply desires to experience a powerful, loving, blissful and intimate relationship with yourself AND with others, this retreat will transform your life!
RETREAT BREAKDOWN:
Day 1 - Arrival & Opening Cirlce
We open this sacred journey by creating a safe container within which people have full permission to be themselves. We will set the foundations and intentions for the week, for you to show up in the world as the sensual, powerful and unique being you are.
Day 2 - Life Tantra
Root chakra (Base): incarnation and survival, overcoming fear
Chantelle & Aaron take ancient principles of Tantra and presents them as simple, easy-to-understand concepts that you can embody. Learn to expand your mind, heart and body consciousness, so you can live an empowered life that no longer requires an external "fix" for your pain and pleasure.
Day 3 - Sacred Sexuality
Second chakra (Sacral): sense of belonging, sexual connectedness, relationship with abundance
On this day, you will learn how pleasure and sexuality can connect you more deeply to your own heart, your lover and to God/Spirit. By transforming old sexual patterning and blocks into an organismic state, you will experience the power of deep connection that goes far beyond the body and mind.
Day 4 - Ignite your Power
Third chakra (between navel and solar plexus): sense of personal power and radiance
Accessing your power requires the willingness to face and love your darkness. Today you will be guided through 'shadow work' uncovering the unconscious parts of yourself that keep you stuck in states of victim hood, saboteur, wounded child, addict and know-it-all. By exploring the uncomfortable parts of yourself and integrating their gifts into your being, life shifts from being an unconscious drama to a conscious creation of limitless potential.
Day 5 - Relationship Tantra
Fourth chakra (centre of sternum): opening to unconditional love
Relationships are said to be the quickest path for spiritual growth because of what they bring up between lovers. Learn how to navigate the realm of relationships so that they become your greatest teacher - not through separation or conflict, but through self-responsibility and self-love. Experience becoming an empowered, juicy and soulful partner to yourself and in relationships.
Day 6 - Mastery & Purpose
Fifth chakra (throat): opening to creativity beyond the personal; tapping into divine Will
Gain access to your pure potential and unique essence as an individual. You will be taken on a journey from goals you may not be able to reach, to accomplishments that flow naturally from who you are. By connecting to yourself deeply and feeling the joy that resides within, you will experience the inspiration that floods your heart and soul and yearns to be shared with the world.
Day 7 - Mystical Awakening
Sixth chakra (third eye): awakening intuition and extra-sensory perception
Learn how to blend your worldly and spiritual life harmoniously and synergistically, so that the peace, happiness and freedom you seek can be realised. As your connection to Self and Spirit heightens through the teachings and practices given on this day, you will be awakened to the profound level of support available from invisible realms, yantra, mantra and Tantric deities.
Day 8 - Awake in the Dream
Seventh chakra (crown): merging into unified state of Oneness
By embodying Shamanic principles of transformation, whatever we do, 24 hours a day, can bring us closer to a state of wholeness, joy, self-realisation and fulfilment. This is Enlightened Living. You will be taught skilful ways of working with every-day aspects of life, to purposefully deepen your connection to Self and Spirit, to grow in unconditional love, and to engage with all of life with an awareness of ritual and ceremony.
________________________________________________________________________________________________
RETREAT VENUE:
A hidden gem just out of Ubud, Amatara Royal Ganesha is a stunning resort set amongst rice paddies in 2ha of tranquil beauty. With an infinity pool and day-spa that is surrounded by enchanting gardens and ponds, this venue is designed to spoil you into deep relaxation. Their friendly staff will look after your every need, and all rooms are spacious and airconditioned, overlooking the luscious surrounding nature. Your time at Royal Ganesha will be one of beauty, relaxation and magic!
Included:
8 Days/7 Nights in boutique accommodation
All Meals Included (vegetarian)
Private bathrooms, air conditioning
Full use of facilities: Infinity Pool, Day Spa
Unlimited filtered drinking water and fruit
Daily afternoon tea
Daily housekeeping
For more information, visit their website here: https://www.amatararoyalganesha.com/
________________________________________________________________________________________________
RETREAT DETAILS:
DATES & TIMES
- Saturday 21st March – Saturday 28th March 2020
- 3pm check in on the 1st day (21st March) for a 5pm start.
- 12pm finish on the last day (28th March)
INVESTMENT
Prices in $AUD
SINGLE - SHARED ROOM
Single ticket, shared twin room with 1 person of same gender, PRIVATE bed
- Full price: $3,200
- Deposit: $1,000*
- Early bird: $2,799, until 25th Jan 2020
SINGLE, PRIVATE ROOM
Single ticket, PRIVATE room
- Full price: $3,500
- Deposit: $1,000*
- Early bird: $3,060, until 25th Jan 2020
COUPLES DISCOUNT (SHARED ROOM)
Couple's discounted ticket, PRIVATE ROOM, shared bed
- Full price: $5,890 ($2,945 pp)
- Deposit: $1,500
- Early bird: $5,150 ($2,575 pp), until 25th Jan 2020
*Deposit to secure spot: non-refundable, remaining due 1st February 2020
CONTACT
For any questions, please contact:
Tara Meegan (Eliyah Event Manager)
Email: info@eliyah.com.au
________________________________________________________________________________________________
YOUR FACILITATORS: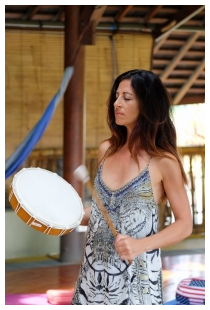 CHANTELLE RAVEN - has been facilitating workshops and retreats in the field of spirituality and Tantra for almost 20 years. Inspired by Tantra, Psychology, Philosophy and Shamanism, she is an accomplished Teacher and Practitioner whose teaching style is pragmatic, comprehensive, down-to-earth, and always has an element of fun as well as intensity.
Chantelle grew up with meditation and personal development in her home. She was facilitating motivational workshops in her 20's as a successful CEO, and then after having her first child, moved into women's work, writing her first of many books. When Chantelle experienced a massive personal health crisis (cervical cancer) she then placed all her time and commitment into the alternative healing arts where she uncovered her heart's vocation in Tantra. Fast forward a decade and Chantelle has established the Eliyah Tantra School and has taught countless classes, workshops and retreats all over the world.
Chantelle's energy, knowledge and passion will inspire you to change the way you look at life, love, sex, spirituality and the emotional body in ways that will remind you who you really are.
For more information on Chantelle and her school visit: www.eliyah.com.au
AARON KLEINERMAN -
is a Transformational Sex and Relationship Coach & Facilitator. He came from a childhood of complete chaos, dysfunction and at a young age completely lost faith in humanity. After attending the prestigious US Merchant Marine Academy, he found a great job, travelled the world and made tons of money, but realized he wanted more. His soul journey brought him close to death numerous times on both the high seas and his travels to remotes places across the globe.
Through these experiences he realized that life is not about personal achievements and egotistic desires, but rather about deep soul remembrance and fulfilling one's dharma. He has learned from the great masters in the field of sexuality and transformation, including earning a master's degree in spiritual psychology. Now he helps his clients remember who they truly are in order to awaken their inner erotic wisdom.
Aaron went from being a licensed captain navigating ships to a sexual behaviour and movement specialist navigating souls. His workshops, retreats, sessions and speeches help humans integrate body movement, psychology, sexuality and spirituality. He speaks and shares honestly and transparently so that others can unlock the real reason for their human existence. Aaron is now fulfilling his own dharma and has dedicated his life to helping humanity wake up and remember their soul's unique gift.
For more information on Aaron visit www.AaronKleinerman.com
THE ELIYAH TEAM:
Tara and Antosh Sokol, and Georgia Rose will support participants on their journey, infusing the retreat experience with their unique expertise in the areas of Shamanism, Tantric rituals, Temple Dance, Bhakti (devotional) Tantra and daily Yoga.
________________________________________________________________________________________________
TERMS & CONDITIONS
FULL Terms and Conditions are available prior to ticket purchase. For your consideration:
Deposits are non-refundable
Cancellation policy applies as per Terms and Conditions
The Retreat Outline, as described above, may differ depending on what the group needs as Chantelle values intuition above all modalities.