Fundamentals of Tantra - NSW (SOLD OUT)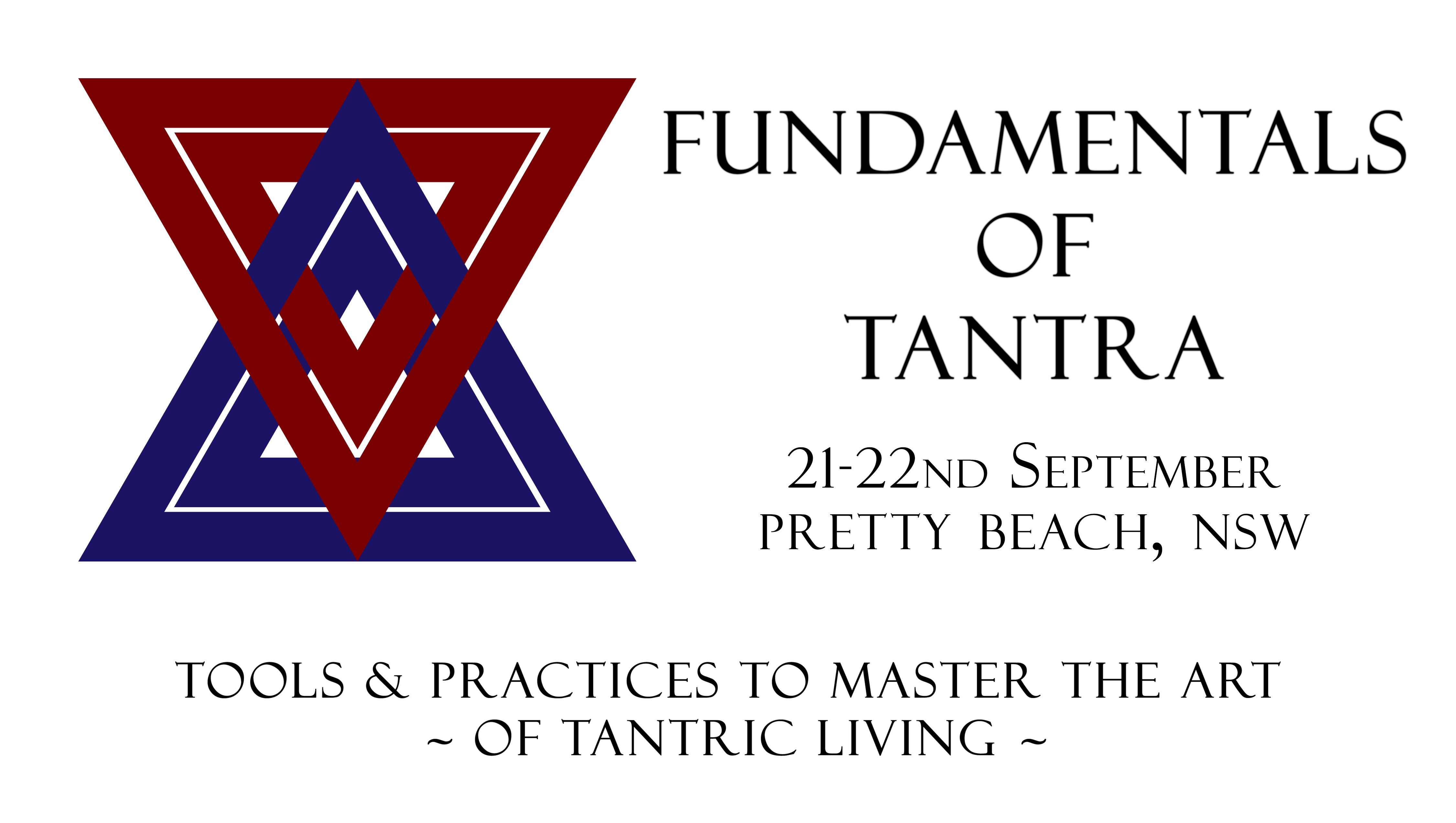 This weekend workshop for men & women, couples & singles - is your gateway to understanding and embodying Tantric principles to access your primordial energy force. Over two days, you will learn how to reside in a state of being rather than doing, awakening to a new level of consciousness that is heart connected, fluid, spontaneous, mysterious and free. How to make your inner relationships more intimate, meaningful, and enlivening, as well as your outer relationships, and finally how to powerfully attract everything and everyone you desire in life.
Come and find out from renowned Tantra Teacher - Chantelle Raven with over 20 years' experience in the area of psychology, philosophy, shamanism and Tantra, with her unique energy, knowledge and passion will inspire and guide you to change the way you experience sexuality, love, purpose, connection and LIFE…. to remind you who you really are.
Join us Saturday 21st & Sunday 22nd September 2019 for this special transformative experience.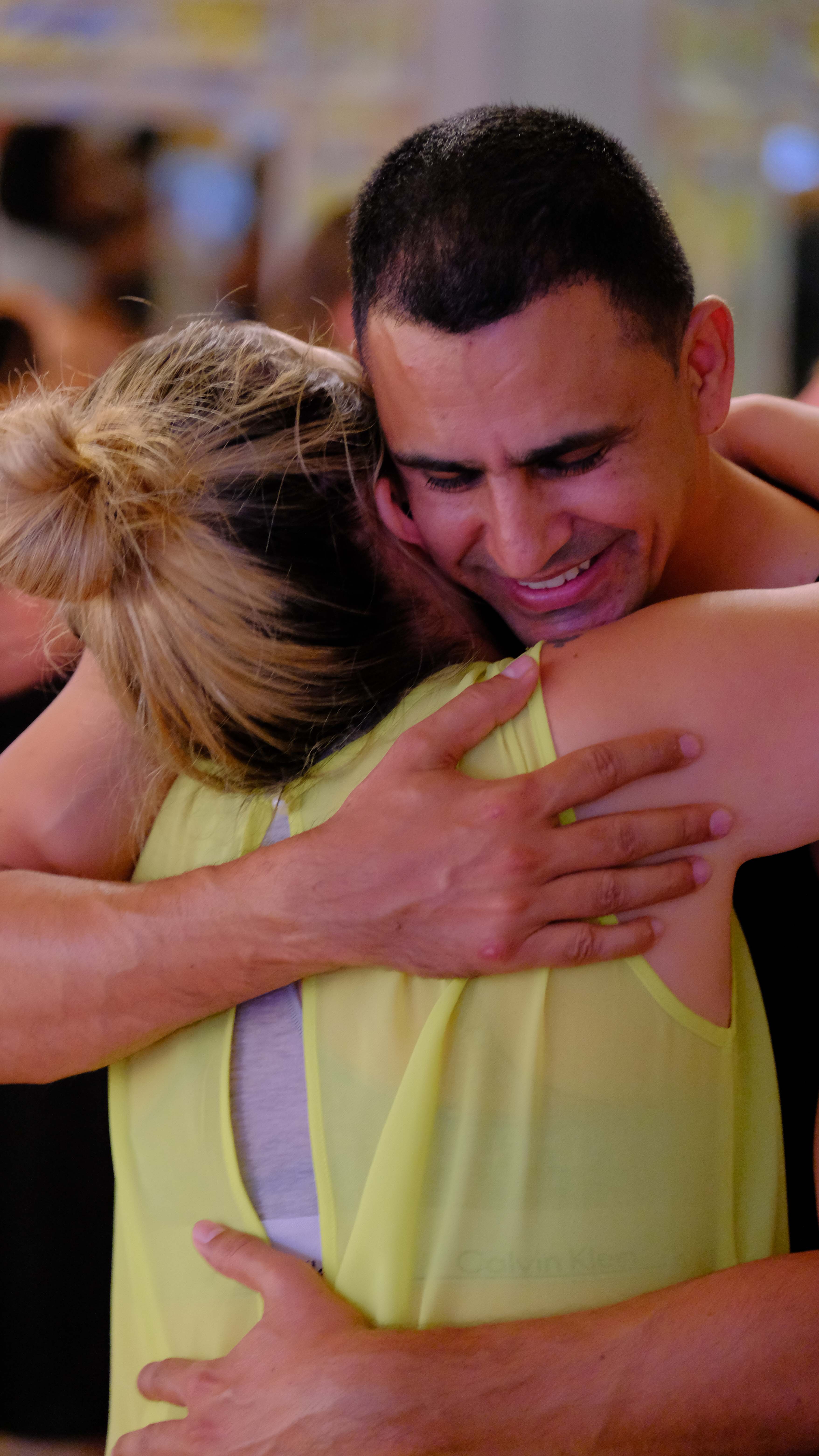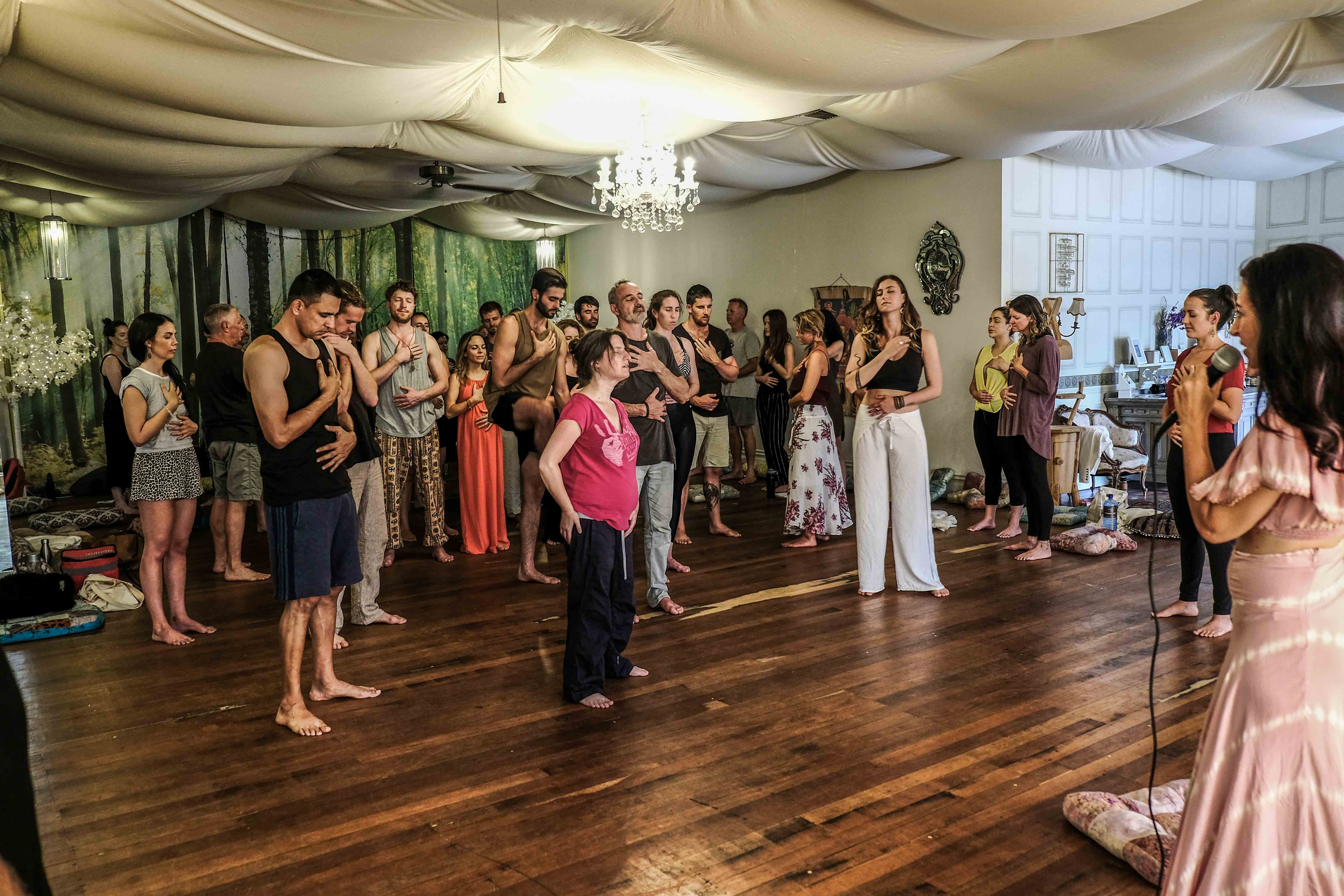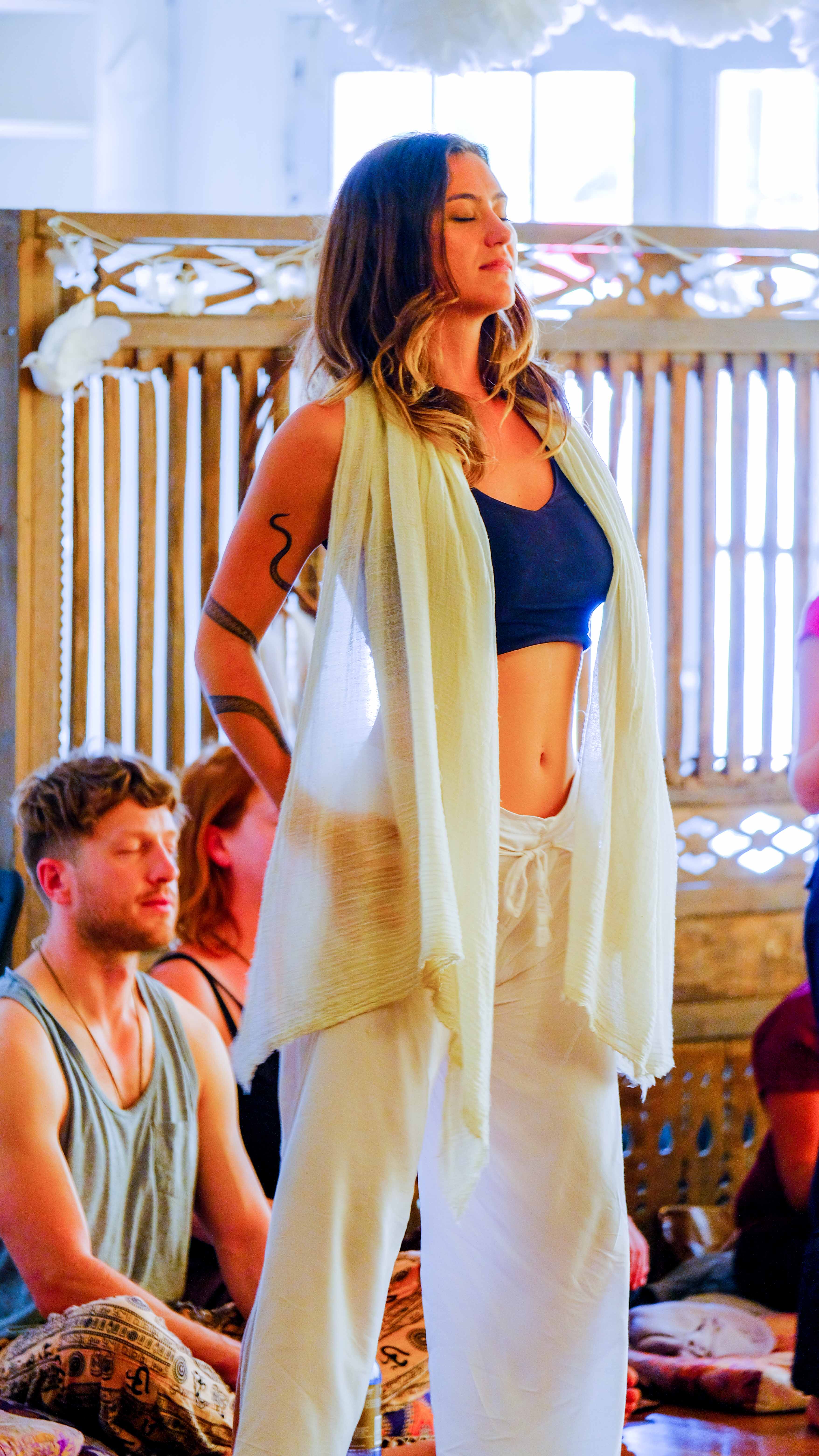 ________________________________________________
WHO THIS WORKSHOP IS FOR:
This weekend workshop is for men and women, singles and couples, the complete beginner and the experienced Tantrics. It doesn't matter your age or what stage in life you are at. What does matter is that you have an authentic yearning to open your heart to new possibilities, take self-responsibility and to choose love over fear.
To anyone who deeply desires to experience a powerful, loving, blissful and intimate relationship with themselves AND with others, this workshop will transform your life!
________________________________________________
WORKSHOP BREAKDOWN:
SATURDAY: Self Exploration
Awaken to a new level of consciousness, beyond mindfulness. Consciousness that doesn't require that you sit alone, but is heart connected, fluid, spontaneous, mysterious and free. Experience the Tantric Practice of MUTUAL AWAKENING; a type of consciousness that allows awaken together into human openness and bliss.
Learn to open to limitless pleasure and joy as a path to awakening. By freeing yourself from the delusions and expectations of the mind that contaminate the present moment, you can open to ORGASMIC ENERGY which is your birthright and ever-available.
End the push-pull dynamic in relationships by cultivating conscious MASCULINE AND FEMININE energies within your own being. Through powerful exercises you will fire the sacred furnace of your contra-sexual self so that you no longer depend on another for feelings of validation and wholeness, creating deep INTIMATE RELATIONSHIPS.
Experience the pleasure and deep transformation available to us when we experience intimate connection as a HEALING MODALITY. By connecting with another through physical, heart and soul level intimacy, we open to life force (orgasmic) energy flushing anything out of our being that is not love.
Learn the art of bad HABIT DESTRUCTION rather than self-destruction! A tantric does not try to alter a painful situation from the outside, instead s/he destroys the ingrained habits that cause the suffering.
Transform blocks and fears around connection and intimacy and understand what it means to truly engage in the ritual of TANTRIC UNION with "eyes and heart open"
Discover the Self through connecting spirit to matter, female to male, witness to experiencer and heaven to earth, so that life becomes a MEDITATION where we allow ourselves to be fully present, fully alive and totally out of control.
SUNDAY: Solo, Paired & Group Embodiment Practices
Experience looping KUNDALINI practices upward through the chakras as a way to generate the fire you can share with your partner. When the intention is pure, Kundalini heals us in sacred union with another by burning away predispositions or vasanas that hold us to our past
Become a confident, potent and present partner through TANTRIC ALCHEMY – touching someone with more than just physical touch. You will learn to harness and transmit energy into your lover's heart and pineal gland, fusing two into one single glowing being
Learn to MAGNETIZE a partner with your awareness (Shiva) as well as your love (Parvati) so you can envelop those you meet with a loving presence blazing from your eyes, heart and sex
Learn how to raise your desires, almost to the point of orgasm, but instead of allowing the energy to leave through your base, direct it up the spine to flood the heart. Using KUNDALINI-TANTRA techniques, instead of racing towards a goal, you will receive the tools needed to relax into an embrace that can last for hours, where the mind stops, and you experience pure love and consciousness
Experience what it is to EXPRESS your emotional body, rather than supress it, with attunement and vulnerability, so that you can be in your full pleasure and presence.
Learn (a) the power of TRANSFORMING DESIRE into deep penetrative awareness and (b) why retaining seed helps men to retain vigour, strength and tenacity of spirit. Women will also be taught how to support their men on this journey through raising their warrior energy into higher centres with their own focus and fire
Ceremonious, conscious PRESENT TOUCH. See your partner as Divine God/Divine Goddess. Learn to offer and channel bliss from the lotus of your heart and receive that bliss into your very Being
________________________________________________
WORKSHOP DETAILS:
INVESTMENT
Weekend Single: $449
Early-bird Weekend Single (until 17th August): $419
Weekend Couple/Bring a Friend Discount: $838
Strictly limited numbers
WHEN
Saturday 21st and Sunday 22nd of September 2019
TIME
9:30am – 4:30pm each day
VENUE
Private Residence
19 High View Road
Pretty Beach NSW
2257
CONTACT
For any questions, please contact:
Kylie Stephens (Event Host)
Email: kylieatprettybeach@gmail.com
________________________________________________
YOUR FACILITATOR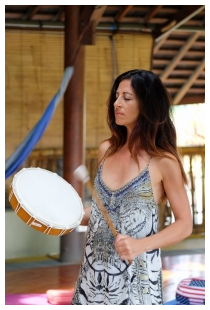 CHANTELLE RAVEN - has been facilitating workshops and retreats in the field of spirituality and Tantra for almost 20 years. Inspired by Tantra, Psychology, Philosophy and Shamanism, she is an accomplished Teacher and Practitioner whose teaching style is pragmatic, comprehensive, down-to-earth, and always has an element of fun as well as intensity.
Chantelle grew up with meditation and personal development in her home. She was facilitating motivational workshops in her 20's as a successful CEO, and then after having her first child, moved into women's work, writing her first of many books. When Chantelle experienced a massive personal health crisis (cervical cancer) she then placed all her time and commitment into the alternative healing arts where she uncovered her heart's vocation in Tantra. Fast forward a decade and Chantelle has established the Eliyah Tantra School and has taught countless classes, workshops and retreats all over the world.
Chantelle's energy, knowledge and passion will inspire you to change the way you look at life, love, sex, spirituality and the emotional body in ways that will remind you who you really are.
For more information on Chantelle and her school visit: www.eliyah.com.au
TERMS AND CONDITIONS
Cancellations: Strictly no refunds. You may transfer your spot to someone else, but this is your responsibility to organise
The Workshop Outline, as described above, may differ depending on what the group needs as Chantelle values intuition above all modalities.