Movies Under the Stars, Away From the Cars - Hunter Valley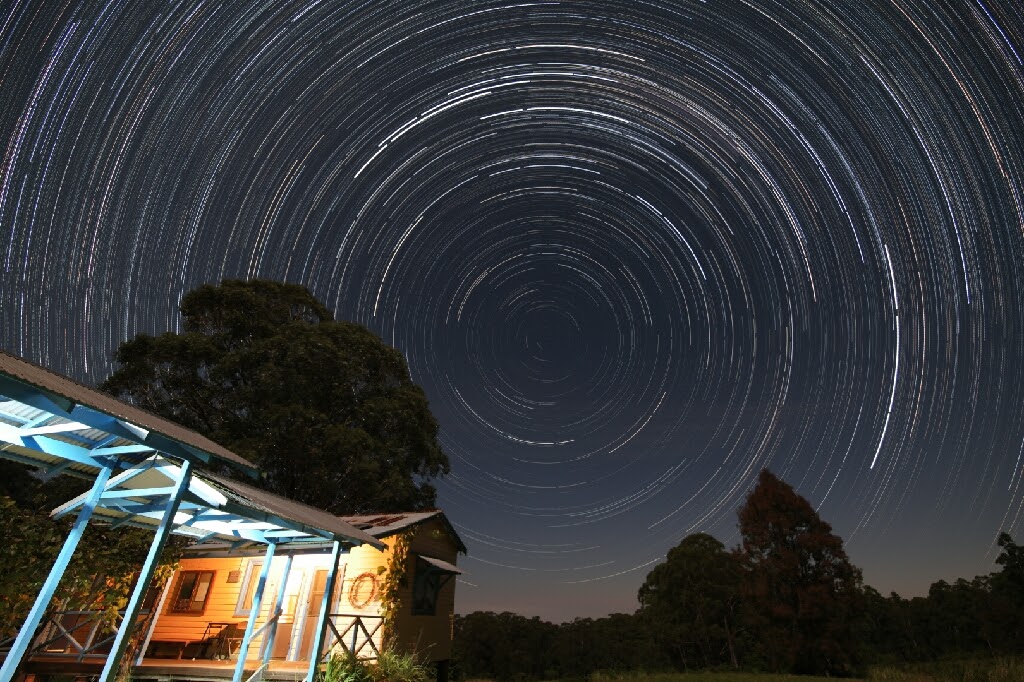 Escape the noise of the Supercars in Newcastle, and come to stay on our forested mountainside for a weekend of peace & quiet and fresh air - and see some historic 'movies under the stars' shown on a classic reel to reel projector. Located at Callicoma Hill Eco-cabins, in the Hunter Valley - 50km north of Singleton at Mt Royal, on the edge of the Barrington wilderness.
Location:



Callicoma Hill Eco-cabins

529 Mt Royal Road, Mt Royal via Singleton NSW 2330

We are 50km north of Singleton, 1.5 hours from Maitland and less than 2 hours from Newcastle - see the map below. The 700m altitude on the edge of the Barrington wilderness means that November evenings are usually calm and balmy.
You can come for the movies only, or stay overnight (optional, but preferred, since we are quite remote). See the accommodation info below.

ABOUT THE MOVIES:
The evening features the classic 1946 Australian feature film ' Bush Christmas' - set in the Blue Mountains, this film tells the story of a poor Australian family, the theft of their prize racehorse, and the children's adventures to recover it. There will also be other short films from the 1920's to 70's. The films are all suitable for children. They will be screened on a traditional (and solar powered!) reel to reel projector with the surrounding forest & twinkling mountain skies providing ambience.

BYO drinks, comfy chairs or rugs, plus supper to share.

Optional BYO picnic or BBQ dinner before the movies begin.

MOVIE TICKETS and ACCOMMODATION must be pre-booked - they will not be available at the gate.
Movie tickets: $12 adult and $6 children under 15 - please purchase via the 'Book Now' button on this page.

Accommodation is also available, and must be pre-booked by contacting us below:
- in the 3 bedroom self contained eco-cabin - phone us for price
- in the rustic bunkhouse (max 10 people, sharing) ($30 per adult per night); or
- unpowered bush camping area (BYO tent or camper trailer) ($15 per person per night)
Contact Details


Jan & Martin at Callicoma Hill Eco-cabins, Hunter Valley
www.calli.com.au
Ph 6571 1208 (pls leave a msg if it rings out) or send us a message via the button below.