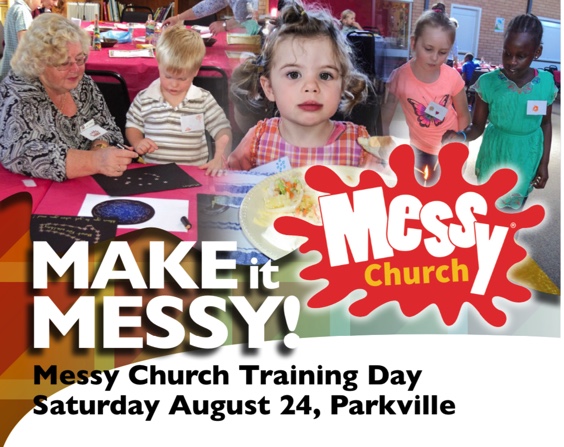 Make it Messy! will assist those already engaged in Messy Church, churches contemplating beginning a Messy Church and people genuinely curious about the Messy Church phenomenon take the next step in their Messy journey.
Join with others from churches across the state for a day of active engagement, stimulating discussions, encouraging stories and helpful electives that will empower your ministry in your local context.

The workshop will finish at 3:00pm.
Starting a Messy Church
Practical ideas for Messy Worship
Developing Messy pathways for faith
Messy Church and Intergenerationality
Discipleship in the Messy Church context
Location
Centre for Theology & Ministry
29 College Crescent, Parkville VIC 3052