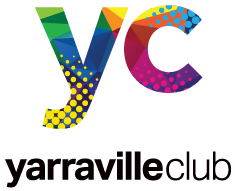 DINOMANIA - Featuring Toby & Razor
The Dinosaurs are Coming....An interactive Dinosaur Show that is `OUT OF THIS WORLD'

DINOMANIA is a highly interactive dinosaur adventure with a quirky cast, a cheeky Raptor named Razor and a T Rex named Toby that carves up the dance floor with his dino-mite dance moves.

All this and more are waiting for you on your thrilling and electrifying DINOMANIA family adventure!

All tickets include a light lunch for Adults and a kids lunch pack for under 12 yr olds.




VENUE:
Yarraville Club
135 Stephen Street
Yarraville VIC 3013