PARENT EDUCATION OPPORTUNITY
FUTURE READY, FUTURE CAPABLE
WITH ADJUNCT PROFESSOR ERICA MC WILLIAM
6PM - 7PM
TUESDAY 16 JULY
LEVEL 2, LEARNING COMMONS
ARTEMIS


MELBOURNE GIRLS GRAMMAR
The future is not over the horizon waiting for any of us: rather, It is something that we create. As such, our future is both exciting and demanding. It is exciting because so much is now possible beyond the bounds of time and place that kept most of our ancestors living and dying within a 10 kilometre radius of where they were born, doing for a living what their parents did, living small-scale lives in small, stable communities. It is demanding because we are all now creating a living, learning and earning self in a VUCA world – a volatile, unpredictable, complex and ambiguous global order of things. It is a world of opportunities that come wrapped in barbed wire. And it is a world in which schooling has become more important and less relevant than ever.
Professor Erica McWilliam elaborates on how parents and teachers can enable our young women to live, learn and earn optimally in this paradoxical and unpredictable world. She explores what it means to be "willing and able to add value to smart machines" as skill-sets that both engage and transcend traditional literacies and numeracies. In doing so, she explores the means by which parents and teachers can enable young people to function at the high level of cognitive curiosity and self-direction that are necessary to being 'future-ready and 'future-capable'.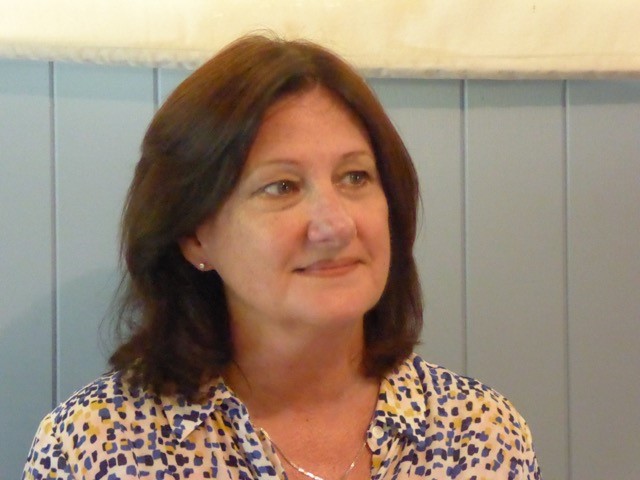 Erica McWilliam (Adjunct Professor, Queensland University of Technology) is an internationally recognised scholar in the field of pedagogy with a particular focus on preparing young people for 'over the horizon' futures. In her numerous presentations to educational leaders, teachers, parents and students, she elaborates on the challenges faced by all those who are seeking to ensure that our young people will live, learn and earn well in this demanding century. In particular, she stresses the importance of providing 'low threat, high challenge' learning environments that assist young people to welcome error and the instructive complications of unfamiliarity and complexity.
She was instrumental in directing the Creative Workforce 2.0 Research Program in the Australian Research Council Centre of Excellence for Creative Industries and Innovation, and has also performed professorial duties as an educational researcher at the National Institute of Education in Singapore.
Erica has worked extensively to inform innovative teaching and learning both in Australia and overseas. Her expertise as a consultant to schools, in particular, girls' schools, continues to have a significant impact on pedagogical practice in Australia and New Zealand. She is a Fellow of the Australian Council of Education, an Honorary Fellow of the Australia Council of Educational Leadership and an Associate Fellow of the Learning and Teaching Council of Australia. A recent sole-authored book, 'The Creative Workforce: How to launch young people into high flying futures', is published by UNSW Press, and number of her more recent papers are available on her website - http://www.ericamcwilliam.com.au/. Her latest academic book, Educating Girls, is published with the Queensland University Press.
VENUE:
MGGS Artemis
86 Anderson Street
SOUTH YARRA VIC 3141