THE WORM IS TURNING


A film about feeding everybody well and restoring the environment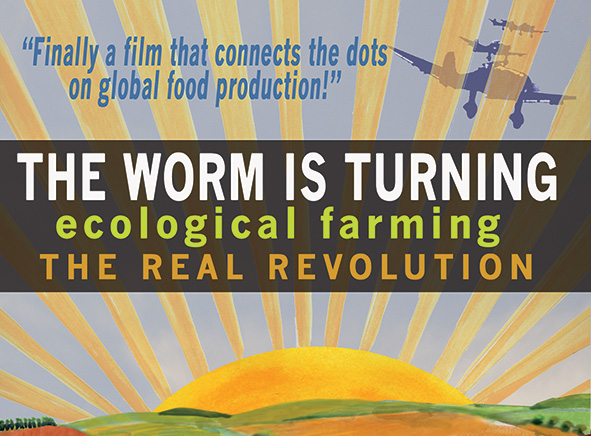 Join us for a film and a plant-based feast.

ABOUT THE FILM
"A film about feeding EVERYBODY well and restoring the environment."

This is the story of how corporate agribusiness is taking over the world's food production revealed through historical archival footage, and shows how this system is destroying people's health, economies and the ecology of the world.

Filmed on location in India, USA, Thailand, Indonesia and Australia The Worm is Turning shows through amazing examples of ecological farming that in fact small ecological farms are more productive, they can feed more people better, and at the same time restore the environment.

Ecological Farming is The Real Revolution.

Watch the trailer: https://vimeo.com/132057699

ABOUT THE EVENT
Alongside the films, we'll enjoy a delicious, plant-based, 3-course meal prepared by our amazing volunteer cooks. Meet like-minded people and learn how we can transition to a more sustainable Bondi.

We look forward to seeing you!
Tickets for the plant-based feast:
$23 Early Bird Discount till Wednesday 19th mid night
$27 online
$20 Members and concession
$30 at the door
$5 entry fee without food
Children under 13 are free - family-friendly event

DATE AND TIME
Thursday 20th June 2019, 7–10pm
"Membership of Transition Sydney ($20 full, $10 concession) entitles a member to a discount (equal to the concession rate) for entry to Film & Feast and Workshops. Applications are available at all of our monthly programs. To be paid by cash. Applications need to be approved, so are not active until the following event."

Transition Bondi is an initiative of Transition Sydney
Location
Margaret Whitlam Recreation Centre
Waverley Park, Bondi Road, Bondi Junction NSW 2022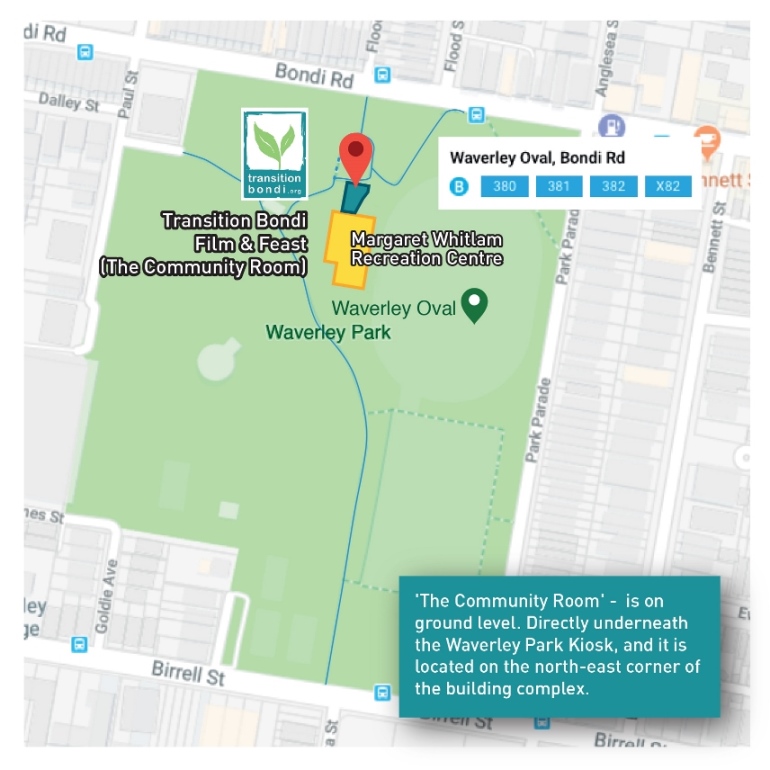 "Membership of Transition Sydney ($20 full, $10 concession) entitles a member to a discount (equal to the concession rate) for entry to Film & Feast and Workshops. Applications are available at all of our monthly programs. To be paid by cash. Applications need to be approved, so are not active until the following event."
Transition Bondi is an initiative of Transition Sydney