A J Betts in Conversation with Mia Macrossan

Description
Join Mia Macrossan in conversation with WA based author A J Betts, author of Zac and Mia, Hive and Rogue coming out June 2019.

Date: Saturday 20 July, 2019.
Time: 1:30 - 2:30 followed by afternoon tea.
Cost: Entry by donation. A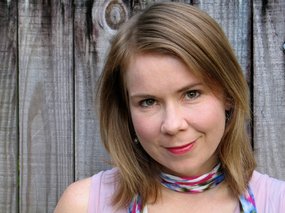 A.J. Betts is an author, speaker, teacher and cyclist. Her latest novel HIVE (Pan Macmillan Australia, July 2018) is the first of a young adult duology. Its sequel ROGUE will be released late June, 2019. A.J.'s bestselling third novel, ZAC & MIA, won the 2012 Text Prize, the 2014 SCBWI Crystal Kite Award, and the 2014 Ethel Turner prize for young adults at the New South Wales Premier's Literary Awards. ZAC & MIA is available in 14 countries and was adapted for American television in 2017/18. Her earlier novels are WAVELENGTH and SHUTTERSPEED. In 2018, A.J. completed a PhD at ECU on the topic of wonder in literature. A J. is originally from Queensland but has lived in Perth since 2004.
Venue
Room 1B, State Library of Queensland
Cultural Precinct
Stanley Place
South Brisbane, Qld 4101
Contact Details:
Jenny Stubbs info@booklinks.org.au 0409 266 786