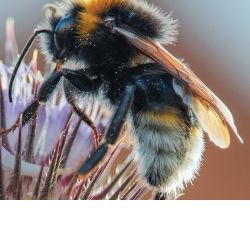 Little Bee Keeping Festival (SOLD OUT)
Sunday 28 July
2pm - 5pm
Beaumaris Library, 96 Reserve Road
Cost: $6
Thinking of becoming a hobby backyard beekeeper? Would you like to know how to get started?
Join Jane Dyer from Backyard Honey and Greg Somers from Bens Bees for an afternoon of all things bees.
Local conservation expert Sean Dooley will MC this event – so look forward to an entertaining and practical afternoon where all your questions about beekeeping will be answered.
Come along for honey tastings, local environmental groups showcasing - learn more about what's going on in your Local Bee Community.
Contact: Lynda Hayton, 9261 7812

Photo supplied by [free website]