We are taking more tours - Nov 23 & 24, 2019 - pls see trybooking.com/BGHPH
Sustainable homes tour, Hunter Valley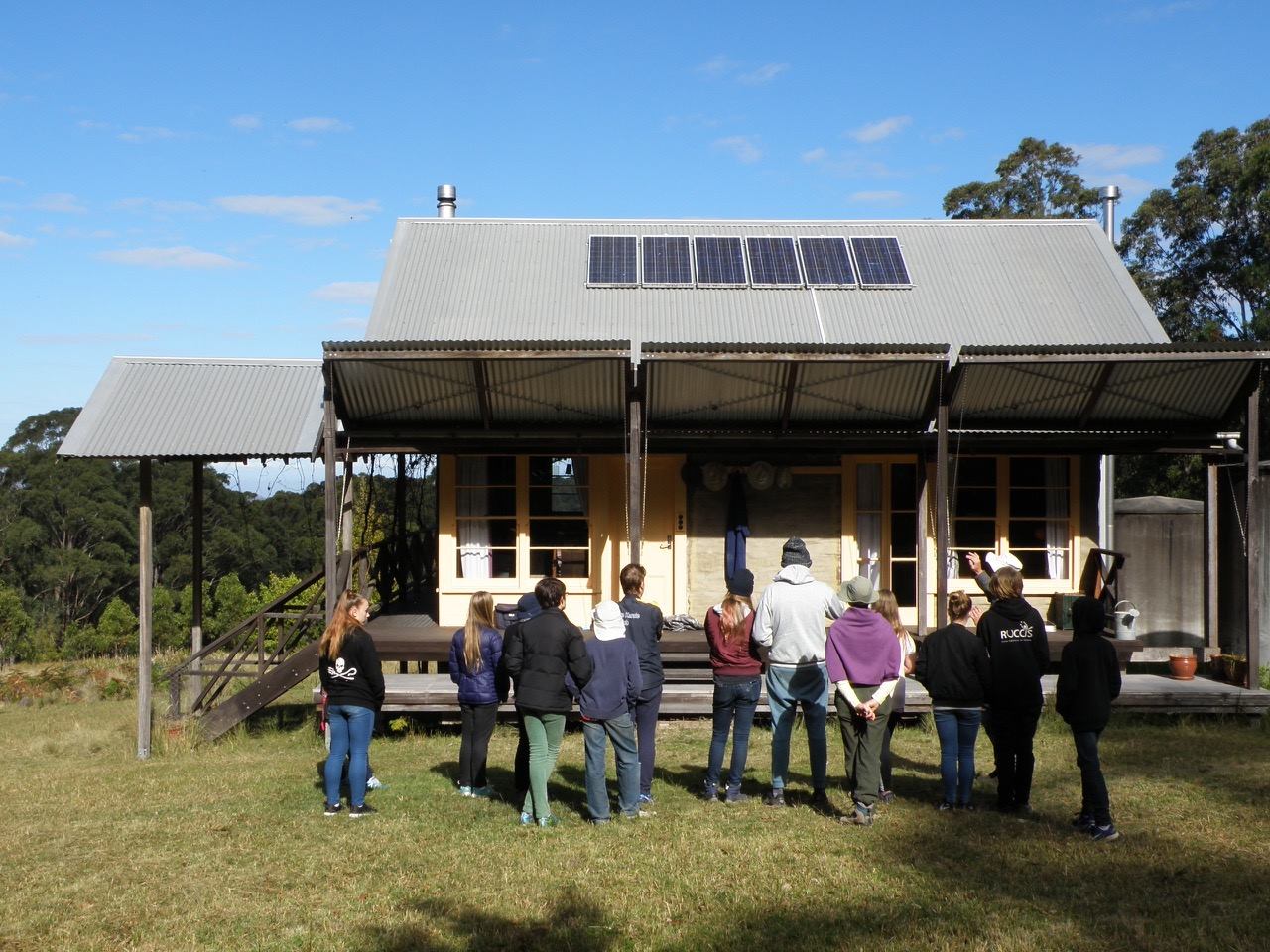 We invite you to see, hear and learn from our experience of over 25 years of off-grid sustainable building and living. This weekend will interest anyone building or renovating a house, wanting a sustainable lifestyle, or simply curious about how off-grid living works in practice. You can learn tips and gain practical insights.
++++Various sessions over the weekend of Sat 19 and Sun 20 October++++
Location

:

Callicoma Hill Eco-cabins
529 Mt Royal Road, Mt Royal via Singleton NSW 2330
We are

in the forest 50km north of Singleton at Mt Royal, only 2 hours from Newcastle, on the edge of the Barrington Tops region, close to the Gondwana Rainforest Reserves World Heritage Area.
Activities
over the weekend feature:
* Detailed 2-hour guided tours of sustainable buildings (one a mud brick house, the other a retrofitted timber building), including explanations of principles underpinning the design & construction of the buildings (choose either Sat 2pm or Sun 8.30am)
* Special children's eco-designers tour and activity (Sun 11-12.30)
* Free campfire chat (Sat evening)
* Evening retro-eco reel to reel film show under the stars (Sat 8pm)
See the program below and choose which part(s) of the weekend you would like to attend.
Topics covered
on each 2-hour guided tour will include: relationship to site, design for climate, energy efficient design, solar energy & technology, mud brick, hot water heating, water supply and wetland wastewater treatment, healthy materials and insulation, comfort, minimising maintenance, and how to balance life & building.
All tours are strictly for adults only (they are not suitable for children).
Note that we have a 'Little Eco-designers' tour specially for kids on the Sunday morning.
Bookings are ESSENTIAL for ALL tours - they will not be available at the gate. Please purchase via the 'Book Now' button on this page.
PROGRAM
You can choose which sessions you attend - click through the book now button for your tickets
Saturday 19 October
2-4pm - Guided sustainable home tour #1 . Adults only. $20
4pm - 8pm- linger at afternoon tea and/or come for dinner before the movies. Join our campfire chat from approx 6pm (free - BYO - see 'food and drink' below)
8pm - Retro-eco movies from the 70s will be screened on a solar powered, reel-to-reel projector with the surrounding forest & twinkling mountain skies providing ambience. BYO comfy chairs or rugs. Book on line now or cash only on the night: $10 adult and $5 teenagers
Stay overnight if required. See the accommodation info below.
Sunday 20 October
8.30am-10.30am - Guided sustainable home tour #2. Adults only. $20
11am - 12.30pm- Little eco-designers - an interactive sustainable home tour for kids. $6 per child. Accompanying adult required (also $6)
You can linger after your tour, or before the movies - BYO snacks/lunch/dinner (BBQ or picnic) and drinks, chairs or rugs. Complimentary hot drinks will be available. There will be no food on sale.
Accommodation is available, and must be pre-booked by contacting us below:
- in the 3 bedroom self contained eco-cabin - phone us for price
- in the rustic bunkhouse (max 10 people, sharing) ($30 per adult per night); or
- unpowered bush camping area (BYO tent or camper trailer) ($15 per person per night)
Our accommodation is also available all year round...
Contact and further info


Jan & Martin at Callicoma Hill Eco-cabins, Hunter Valley


www.calli.com.au


Ph 6571 1208 (pls leave a message if it rings out) or send us a message via the button below.