Guildford Meadows 2nd Tree Planting with Trillion Trees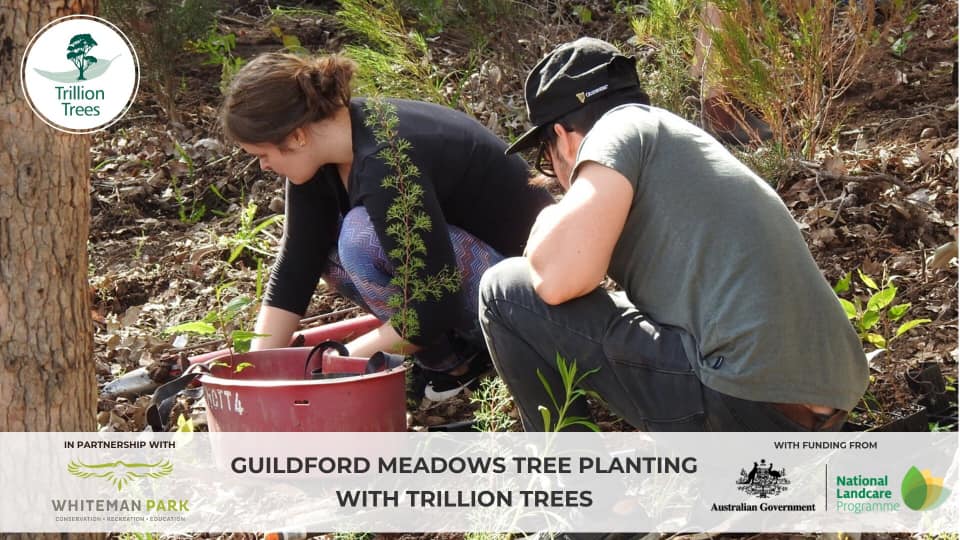 Trillion Trees in partnership with Whiteman Park provide the 2nd in our series of 3 planting days at Guildford Meadows, with only morning or full day sessions available.

Location - West Swan Road, Caversham WA 6055 (opp Lilac Hill Cricket Ground)

Registrations & Induction commences between 9:00 am & 9:20 am. Planting commences at 9:30am. The meeting point will be advised closer to the day.
Free lunchtime presentation by Chris Ferreira, The Forever Project "Waterworld! Healing our landscapes through the magic of our waterways". Often neglected these unique & precious partsofour environment can be healed through a range of techniques. Come and learn how this can be done through organic methods and some of the strategies we can adopt to enhance the wildlife value of these vital ecosystems.
This event is funded by the Australian Government through the National Landcare Program - 20 Million Trees Program, and provided in partnership with Whiteman Park
Location
Guildford Meadows (opp Lilac Hill Park)
Exact meeting point to be advised, West Swan Road, Caversaham WA 6055
Contact Details