RTSRE Astronomy Education Post-Conference Workshops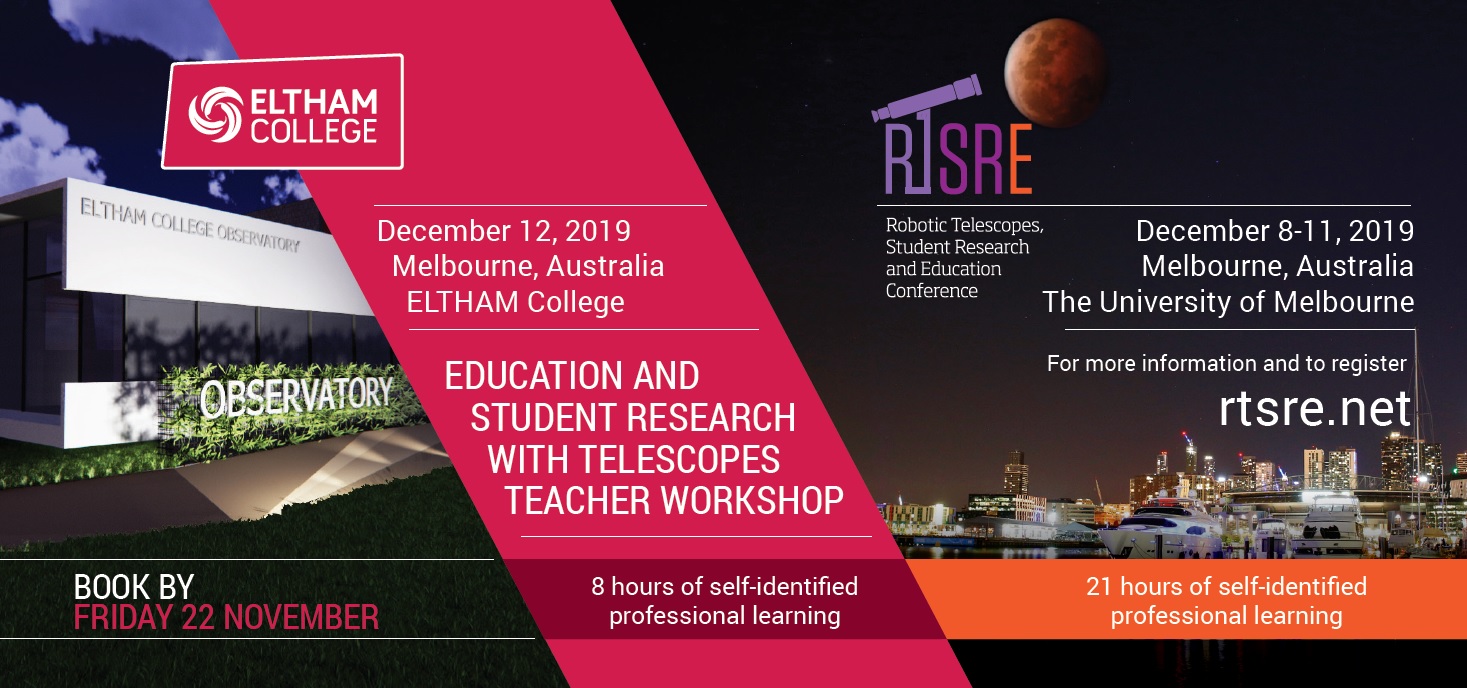 A full day active workshop, tutorial and talks on using Robotic Telescopes for Student Research and Education, combined with workshops on Indigenous Astronomy and using physical models to describe the Earth, Sun, Moon and solar system. Come along and request images of those astronomical objects you've always wanted to know more about. Create colour images, make your own lightcurves, and figure out how you are going to use all these opportunities while addressing the necessary curriculum points in your classroom.
This event is open for middle to high school teachers (Years 4-12) and those that run programs involving such teachers and/or their students.
As well as keynote talks and times when we will all work on the material together, we will run parallel workshops to cater to those who have upper and lower year groups. These will also address those who want to learn to teach modern astronomy using computers, as well as those wanting to explore concepts using physical models, metaphors and traditional activities. We will also explore the recent Indigenous Astronomy Elaborations in the Australian Curriculum, particularly using the curriculum materials developed at the University of Melbourne.
Keynote speakers include: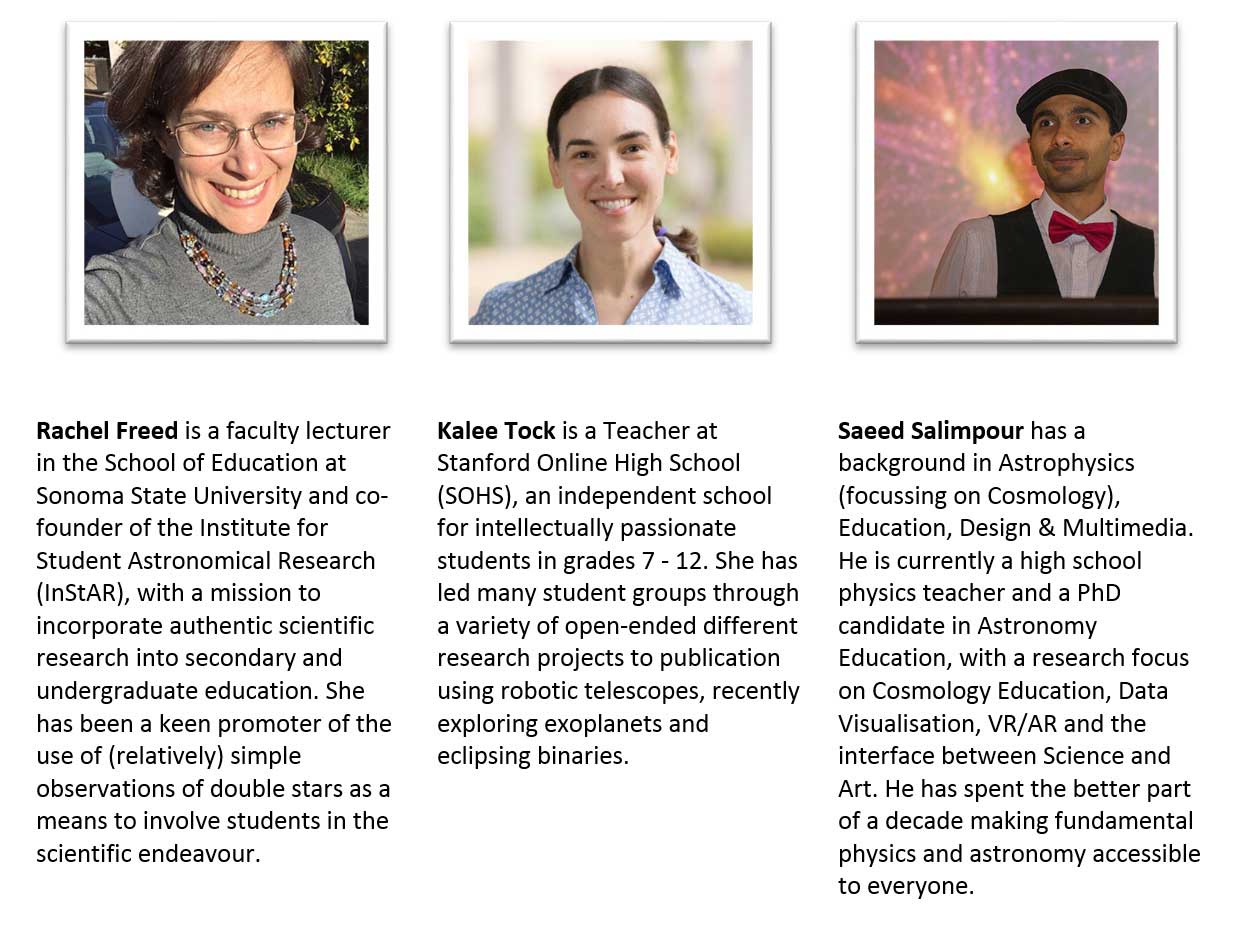 Other speakers and instructors: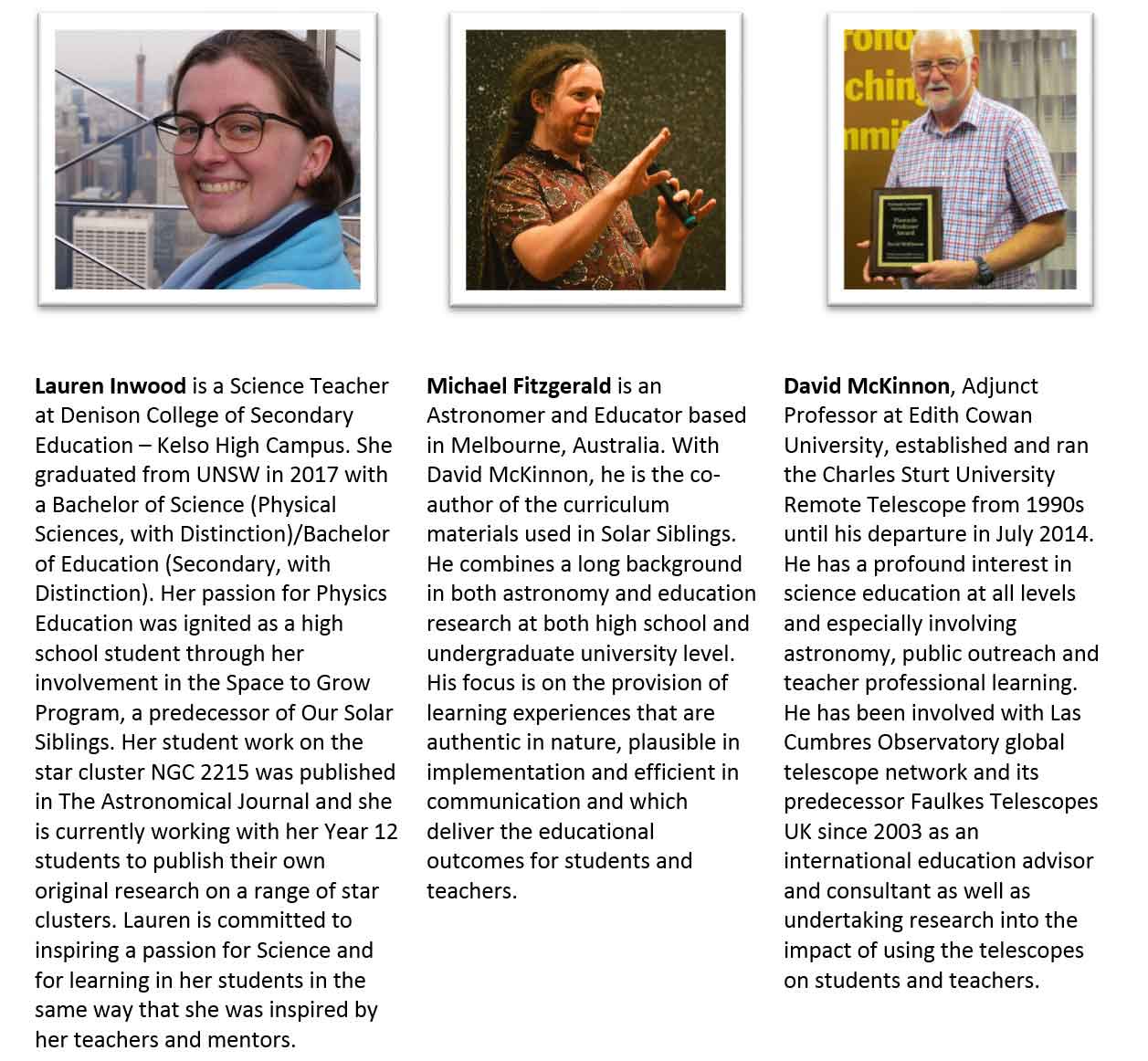 Click the following link to view the proposed format for the day - Workshop Format. Please note that the organisers are happy to take suggestions from participating teachers. If you would like to request a special topic for consideraton please email Darren Smith (contact details below).
Location: ELTHAM College, D D Davey Library Auditorium
Date: Thursday 12 December 2019
Time: 10.00am - 5.00pm
Cost: $35.00 per person (includes morning tea and lunch)
Contact: Darren Smith dsmith@elthamcollege.vic.edu.au
Location
ELTHAM College, D D Davey Library Auditorium
1660 Main Road, Research Victoria 3095
Contact Details