ELTHAM COLLEGE AND RTSRE STEAM DINNER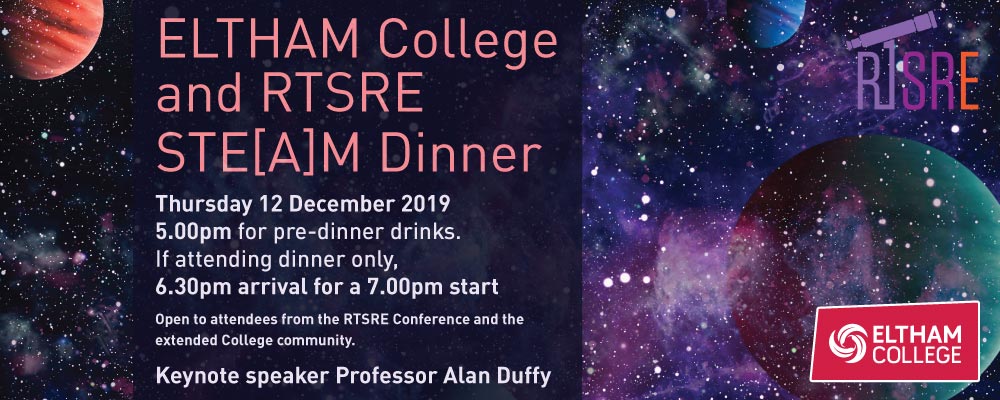 ELTHAM College 2nd Annual STEAM Dinner: Exploring the wonders of space.
Presented in association with the RTSRE, come and enjoy an evening of fine food and conversation with one of the preeminent public faces of astronomy in Australia, Professor Alan Duffy. Professor Duffy is an astrophysicist who explores the universe by creating universes on supercomputers to understand how galaxies form and to probe the nature of dark matter (which makes up nearly 25% of the universe).
Date: Thursday 12 December 2019
Location: Swipers Gully Training Restaurant, 25 Eltham Yarra Glen Road, Kangaroo Ground
Time: 5.00pm for pre dinner drinks. If attending dinner only, 6.30pm arrival for a 7.00pm start
Cost: $60 per person (Includes three course meal. Drinks available at bar prices.)
Keynote speaker: Professor Alan Duffy
This event is open to attendees from the RTSRE Conference and anyone with an interest in astronomy or astronomy education.