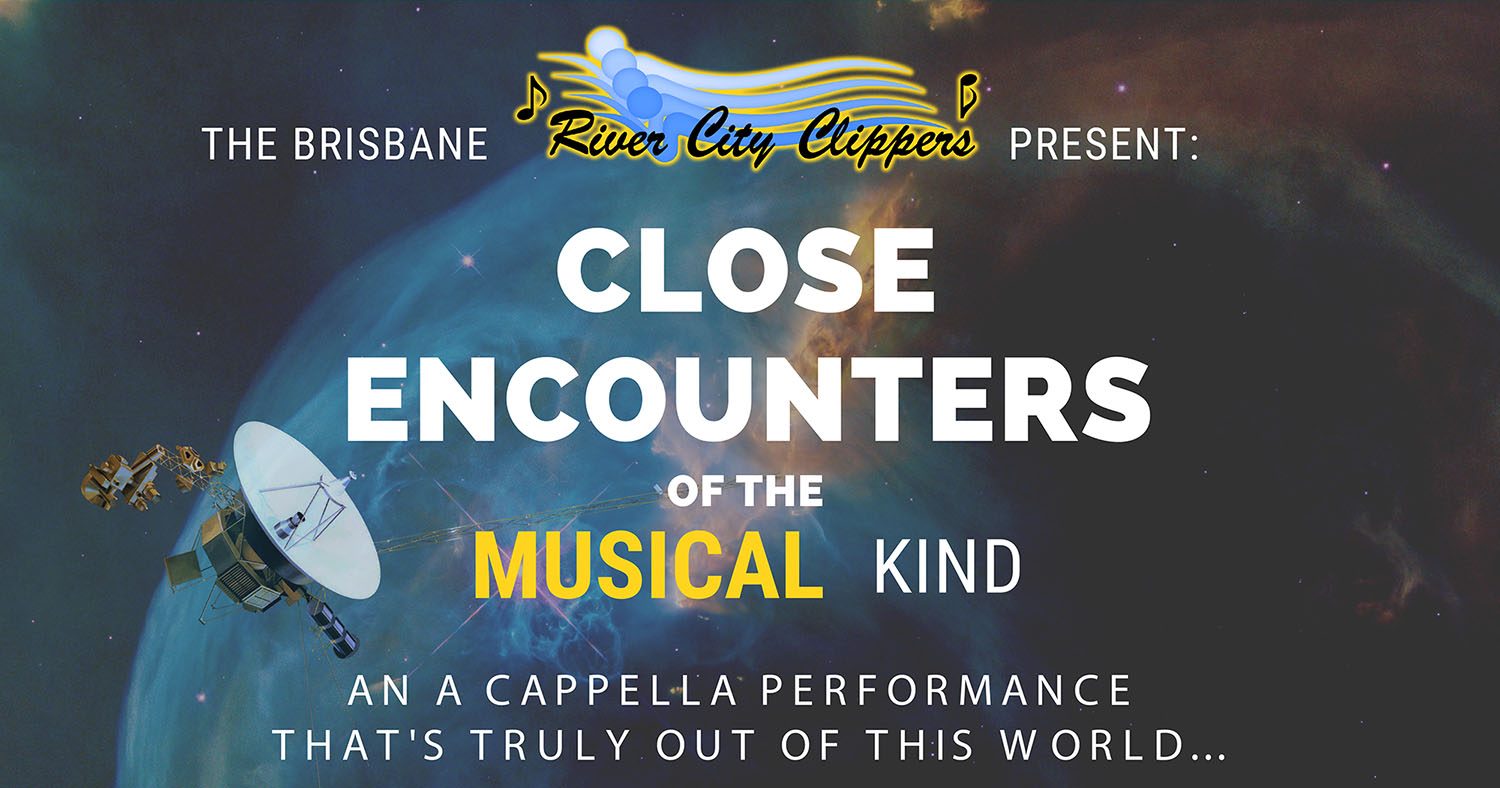 Space... the final frontier...
We've always looked up at the stars and wondered... "is anybody out there?" In an effort to find the answer, in 1977 NASA launched the Voyager Space probe carrying a golden record inscribed with "The Sounds of Earth" and directions to the little blue dot in space that we call Earth.
Join the Brisbane River City Clippers chorus and guest performers Blue Sky Harmony and Just Ate as we unravel the mystery of space through an A Cappella performance that is truly out of this world!!
Sunday, 27 October 2019
1:30PM - 4:30PM
Mc Elligott Theatre (St. Laurence's College),
82 Stephens Road, South Brisbane
Enter through the Main Gate: 2nd entrance away from the Brisbane City, between phone booth & bus stop, opposite Glen St.
Parking available. Go to this link for the exact location of the hall entrance: https://goo.gl/maps/9xkj1j2sCGD2
Early Bird: $15 (sold out)
Adults: $20
Door: $25
Children (under 12): free
Refreshments available during the interval.
Contact Details:
Event Organiser: Brisbane River City Clippers
email: events@rivercityclippers.org.au