Jenny Bell Art Workshop for Beginners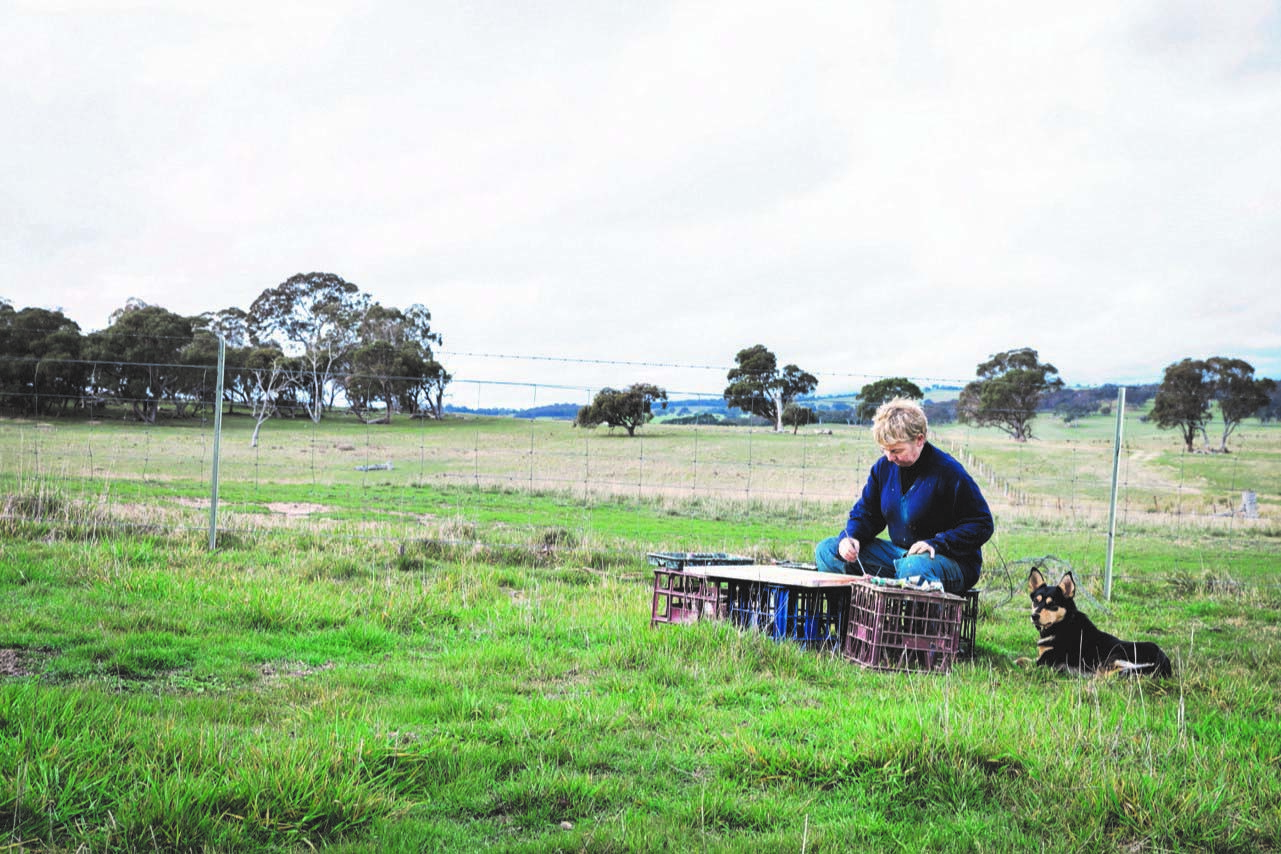 When: Saturday 21st of September & 22nd of September
Where: Saturday 21st at Bibbaringa, Bowna,
Sunday 22nd at Mt Narra Narra, Holbrook.
About the Workshop:
This weekend workshop with Jenny Bell and Earth Canvas will involve exploring different drawing and painting materials on two different regenerative farms over two days. You will be learning hands on techniques and developing your own artistic style with exercises and guidance from Jenny. Lunch and afternoon tea will be provided on both days, and there will be time to explore the properties. All Art materials will be provided.
Daily Schedule:
Saturday 21st
9.30am Arrival
10:00am Start - Art exercises, drawing and painting (all materials provided)
Lunch: Healthy lunch made with local produce
After Lunch - Painting and exploring with different mediums
Afternoon Tea
3:30pm Finish
5:30pm Dinner, please purchase a ticket ($35) if planning to stay for dinner. Dinner will include local meats and vegetables, please BYO drinks.
Saturday 22nd
9.30am Arrival
10:00am - Painting and drawing in the paddocks
Lunch: Picnic box lunch on the farm
After Lunch - Painting and drawing in the paddocks
Afternoon Tea
3:30pm Finish
What to bring:
Hat & waterbottle.
All Art materials are supplied
Artist Bio:
When talking about her work Jenny Bell quoted Constantin Brancusi the Romanian sculptor – "Simplicity is complexity resolved", and she explained that this insight from the great sculptor reminds us that simple does not mean easy. It means that the extraction of the essential meaning or most important aspects of something requires deep concentration, experience and discernment.
As artists we are inclined by disposition, I think, to want to recreate the world so I'm sure everyone of us is on board with the transformative power of regenerative agriculture. I am the only artist with one foot on the farm and one on the canvas so I have lived the parallels involved in regenerative farming practices and the art making process. These farmers are stepping back from past practices, questioning received information and pressures and creatively reinventing their lives and farms in the process.The farm as canvas.
My work has revolved around the farm I have lived on for almost 30 years -working in charcoal, oil paint and a range of mixed media.
To work with innovative farmers in a new district amidst a group of artists is a plunge into the unknown. I look forward to the unleashing of the creative energy from these two worlds.

Cost: $300
For further info, please contact info@earthcanvas.com.au, or phone Gill Sanbrook on 0428 696 724
Location
Bibbaringa
1268 Wymah Rd, Bowna NSW 2644
Contact Details