[Hawthorn Historical Society Membership]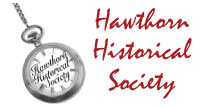 Description
Hawthorn Historical Society Membership
Our membership year runs from 1st October to 30th September.
New members joining after 30th June receive membership for the remainder of the current financial year as well as all of the following financial year.
To choose your particular membership, please click on Book Now (above) and then choose the option that applies to you.
Venue
Hawthorn Historical Society

,
Contact Details:
Libby: hawthornhistoricalsociety@gmail.com