Trauma: Neuropsychology, development and intervention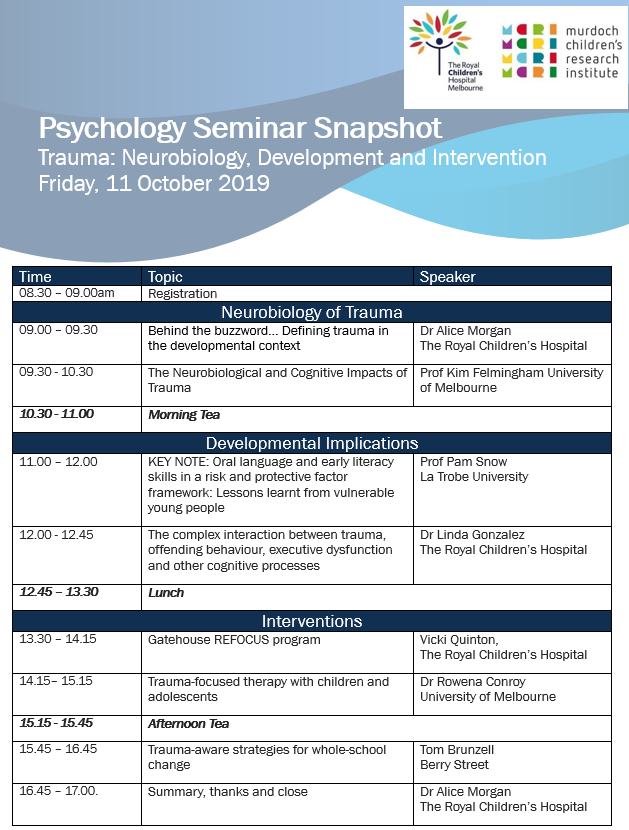 MCRI and RCH Psychology Service are hosting their annual seminar on the neuropsychological and developmental impacts of trauma and psychological and school-based intervention strategies.
Location
Ella Latham Auditorium
The Royal Children's Hospital,
50 Flemington Rd, Parkville VIC 3052
Contact Details
NOTE : MCRI/VCGS Staff cannot be reimbursed for tickets purchased. Please contact the event organiser for a discount code if your attendance is to be paid from an MCRI or VCGS cost centre.
BESbswyBESbswyBESbswyBESbswyBESbswyBESbswyBESbswyBESbswyBESbswyBESbswyBESbswyBESbswyBESbswyBESbswyBESbswyBESbswyBESbswyBESbswyBESbswyBESbswyBESbswyBESbswyBESbswyBESbswyBESbswyBESbswyBESbswyBESbswyBESbswyBESbswyBESbswyBESbswyBESbswyBESbswyBESbswyBESbswyBESbswyBESbswyBESbswyBESbswy