The nuts and bolts of a death with Loretta Smith (07005)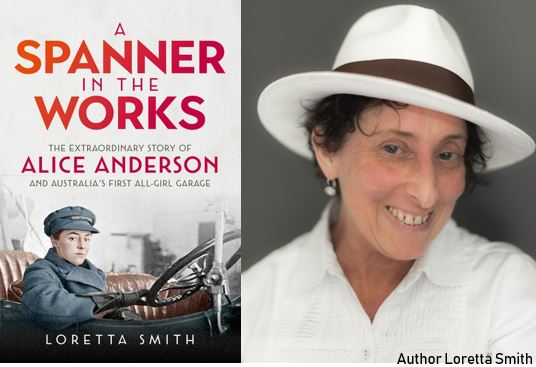 A Spanner in the Works, the extraordinary story of Alice Anderson and Australia's first all-girl garage. Author Loretta Smith will talk to Sisters in Crime's Tara Mitchell about the amazing Alice Anderson, the motoring entrepreneur and inventor, who met an untimely and mysterious death in 1926.
Loretta Smith has worn many hats over the years from teacher to case manager and team leader in aged care.
Location
Middle Park Community Centre Multi-Purpose Room
Upstairs, 254 - 256 Richardson Street, Middle Park Victoria 3206