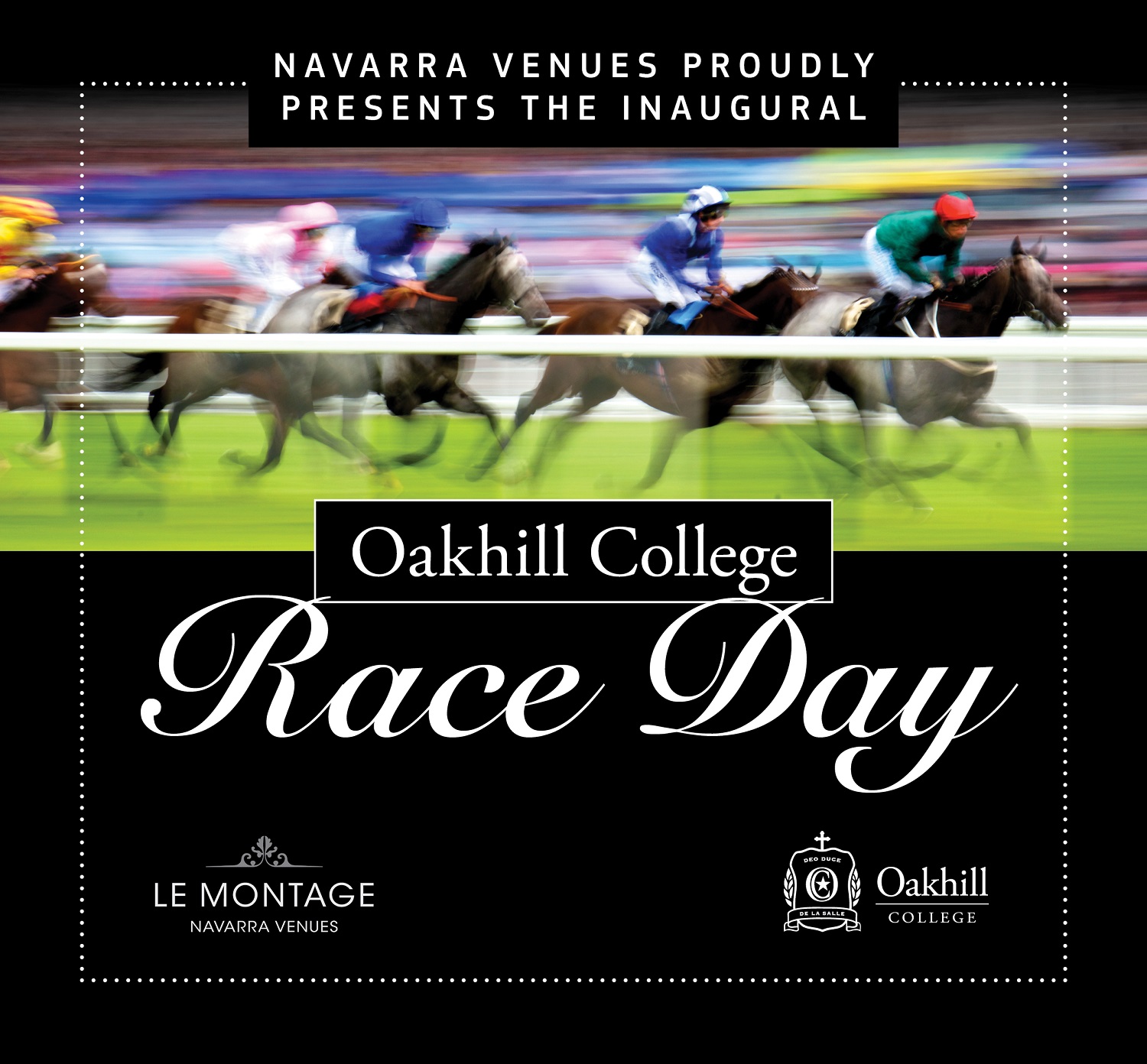 We are thrilled to launch our new fundraiser for Oakhill College with our inaugural Day at the Races and we warmly invite you to be a part of it. The racing on the day will include the VRC Derby and the newly launched $7.5 million Golden Eagle Race.
The Parents and Friends Committee will be donating 10% of the total profits made on the day to YourTown (formerly BoysTown from 1961). This local and national charity helps enable young people to access jobs, learn skills and lead lives that are safer and happier.
Your ticket will include a buffet lunch in The Grand Pavilion in front of the finish line, two complimentary drinks on arrival, entry to the course, a racebook and free infield parking. There will be a cash bar, TAB agency and bookmaker facilities.
Dress Code: Black & White theme (as per Derby Day tradition)
Please note this is an adult only function.
A bus service to and from Rosehill Racecourse will be available from Oakhill College. This will cost $15 for a return trip. It will leave Oakhill College at 11am sharp and leave Rosehill Racecourse at approximately 6pm (dependent on races). Parking will be available at Oakhill College for those wishing to use this service.
DATE & TIME
Saturday 2nd November 2019
Golden Eagle Day / Victorian Derby Day
12 noon - 5pm
Location
Rosehill Gardens Racecourse
Grand Pavilion
Contact Details