Cyber Safety: Navigating The Future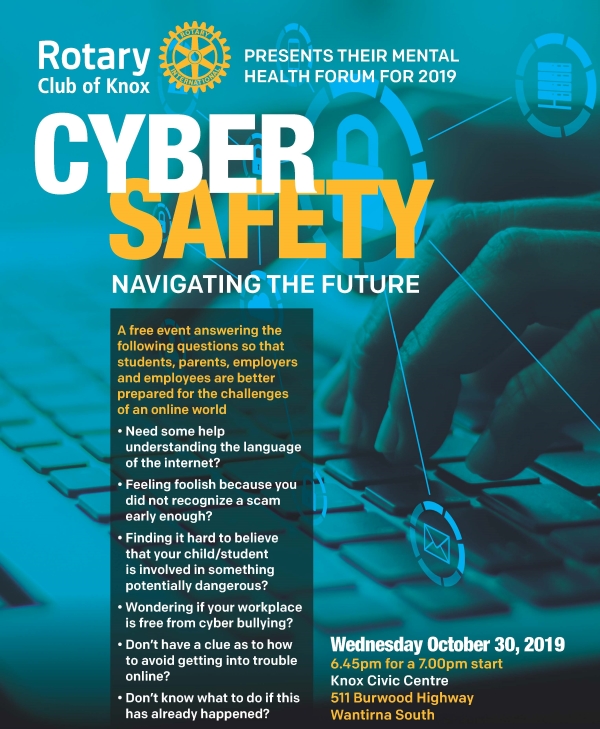 The Rotary Club of Knox is proud to present our annual Mental Health Forum. This year we focus on Cyberbullying which affects many Australians throughout schools and workplaces.

Feeling safe is vital to our sense of well-being, but we often face unexpected threats each time we use our mobile phone or computer. Through personal examples, we'll explore how to recognize what the threats are, how to prevent them & ways of dealing with bad experiences.

Admission is FREE but Seats are Limited!
Location
Knox City Council Civic Centre
511 Burwood Hwy , Wantirna South Victoria 3152
Contact Details