Gold Coast Walk Against Ice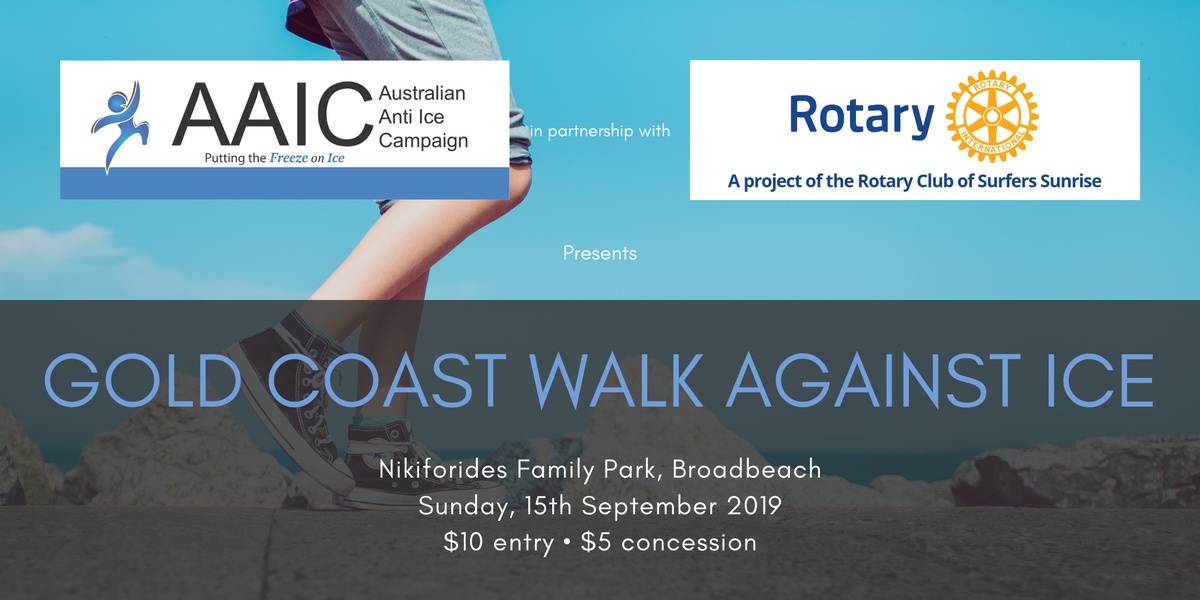 Australian Anti Ice Campaign in partnership with Rotary presents the Gold Coast Walk Against Ice.

Join us and make a move against Ice in our community.

Start and finish at Nikiforides Family Park, Broadbeach - 10am start.
Walk will be approximately 2km total (1km to Kurrawa Surf Club and return).

Featuring speakers from Rotary and Community representatives.
Location
Nikiforides Family Park
27 Broadbeach Blvd, Broadbeach QLD 4218
About the Australian Anti Ice Campaign (AAIC)
AAIC exposes the drug Ice for what it really is, a poisonous chemical concoction that eventually, and often rapidly, destroys the physical and mental health of almost everyone who uses it.
The AAIC Program has developed over the past four years to be based around training and employing people who have survived and recovered from Ice addiction. These presenters provide lived experience to help educate our youth, help people trying to recover from addiction, and help families deal with a loved one using Ice.
AAIC is an Australian DGR registered charitable organisation (ACN 609 511 695). Find out more at www.australianantiicecampaign.org.au.
Contact Details