THE DRILL presented by Women's Circus
"You can no more win a war than you can win an earthquake." - Jeannette Rankin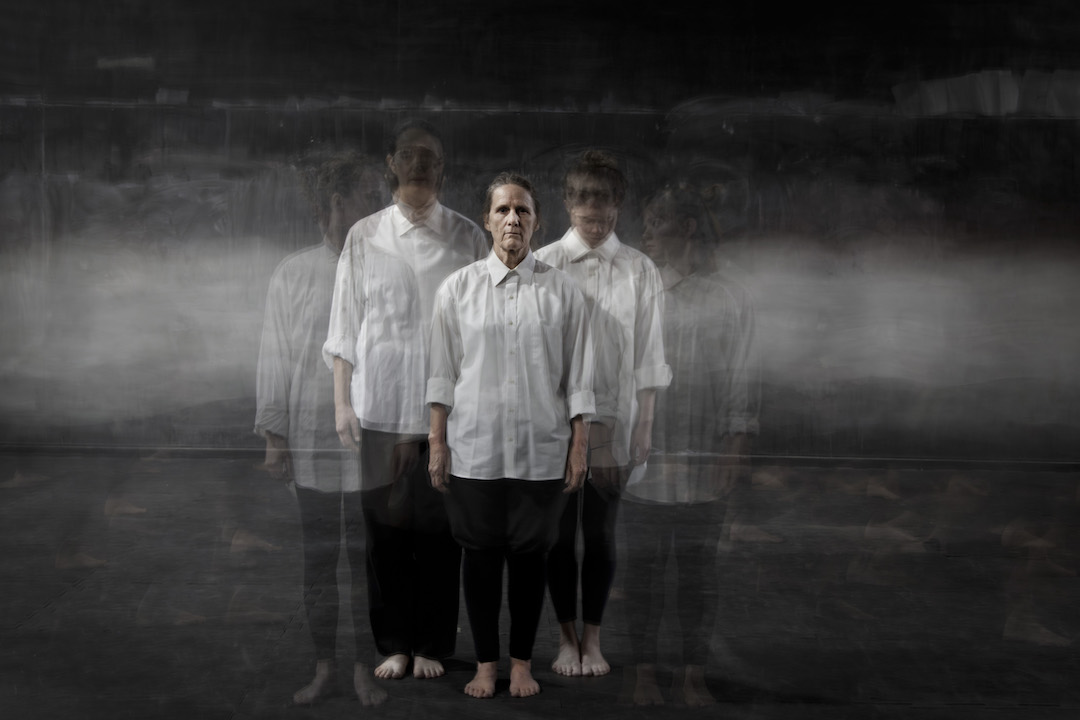 Women's Circus presents a bold new feminist circus work, sharing untold stories of war, through the lens of those left behind. Disappear into the world of 1914 for a surreal journey that blurs the lines between contemporary circus, immersive theatre, historical re-imagining and art installation.

Created and performed by over sixty members and artists, THE DRILL uncovers buried stories of the site's history to explore the effects of war on communities.
ACCESS & INCLUSION INFO
Content warning: Themes, images and sounds of war. Some loud noises.
You will be asked to cloak bags that will be stored securely. Please arrive at least 15 minutes early prior to performance start time to ensure you are processed in a timely manner.
This is a non-conventional performance with voluntary participatory elements. Audience members will move throughout the performance sites and be guided through the spaces. Seating available. Chill out space available.
Sponsored tickets: This year, for the first time, Women's Circus has sponsored tickets available. If you are having trouble coming to THE DRILL due to financial barriers sign up to access a sponsored ticket HERE (subject to availability).
Wheelchair accessible seating available. Wheelchair access via ramp at Barkly Street entrance.
AUSLAN interpreted performance Friday 29th November 8pm.
Audio described by Description Victoria Saturday 30th November at 3pm. If you are interested in a private tactile tour of the space please contact us on info@womenscircus.or.au| 9687 3665 to organise.
Women's Circus accepts Companion Cards. If you have a Companion Card you will only be required to pay for your ticket, a second ticket will be issued for your companion at no charge. Please contact us to organise: info@womenscircus.org.au.
Parking: One wheelchair accessible park is available via the Barkly street entrance, closest to the Women's Circus entrance. This park is concrete paved and leads directly to the accessible ramp. General parking available from Gordon street and Barkly street. Please note: Women's Circus carpark has gravel. Street parking available nearby, or at the Western Bulldogs carpark, accessible via Barkly Street.
Taxi pick-up/drop off zone available from Barkly Street side of Women's Circus.
Public transport: Sunbury train line to West Footscray station, and five-minute walk. Bus number 220 arrives right out the front on Barkly street.
Bathrooms: wheelchair accessible, ambulant and gender-neutral toilets on site. Change table available.
THE DRILL is set during WW1, a time when many Aboriginal people fought and lost their lives for a country that didn't recognise them as citizens. We recognise that there is a much longer, richer history - obscured by a colonial war that is still being fought today. We acknowledge the traditional owners of the land on which this show takes place, the Boon Wurrung and Wurundjeri peoples of the Kulin Nations. We pay our deepest respects to Elders past, present and emerging across Victoria who continue to care for land and culture, and resist in the face of colonisation. This always was and always will be Aboriginal land.
Location
Women's Circus
Drill Hall, 395 Barkly Street, West Footscray Vic 3012